The Douglas A-20/DB-7 Havoc was a family of American attack, light bomber and night fighter aircraft of World War II, serving with several Allied air forces, principally those of the Soviet Union, United Kingdom, and United States. The DB-7 was also used by the air forces of Australia, South Africa, France, and the Netherlands during the war, and Brazil afterwards. The bomber aircraft was known as Boston among British and Commonwealth air forces, while the RAF night fighter variants were given the service name Havoc. The USAAF assigned the DB-7 the designation "A-20" and gave it the popular name "Havoc".
Below is a list of Havoc airframes that survived military service.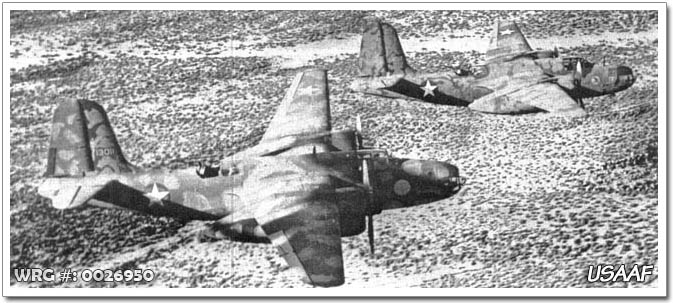 A-20B Havocs of the 47th BG over North Africa.