T-28 TROJAN/51-7493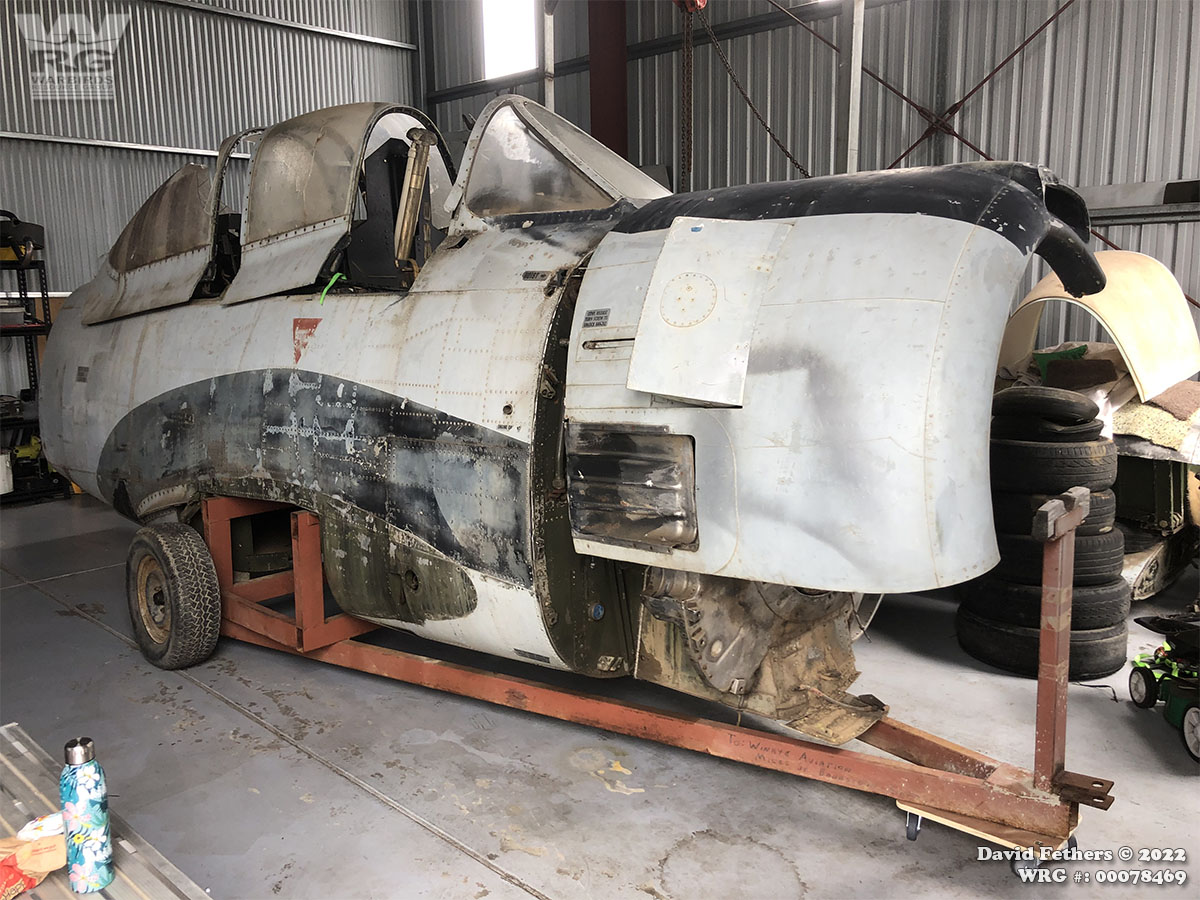 Serial #: 51-7493
Construction #: 174-346
Civil Registration:
None

Model(s):
T-28A Trojan
T-28D Trojan
Name: None
Status: Restoration
Last info: 2022

History:
Delivered to Royal Laotian Air Force as ????, 19??.
Col Pay/Pays Air Service, Scone, NSW, 1988.
Recovered from Thong Hi Hin AB, Lao.
Trucked overland to Bangkok.
Shipped to Australia, December 1988.
Steve Death, Albury, NSW, 1989-1991.
Don Brown, Kongwack, Victoria, Australia, 1991-1992.
David Fethers
, Wedderburn Airport NSW Australia, 2022.
Shipped from Kongwack, Victoria to Wedderburn Airport NSW Australia.
T-28 Trojan/49-1727A (N9862C) used as spares airframe.
Stored pending rstoration to airworthy.
Photo Source(s):
David Fethers

---
Research Assistance:
David Fethers