---
WARBIRD REGISTRY
>
T-28 TROJAN REGISTRY
>
PREVIOUS PAGE
---
T-28 TROJAN/51-3725
---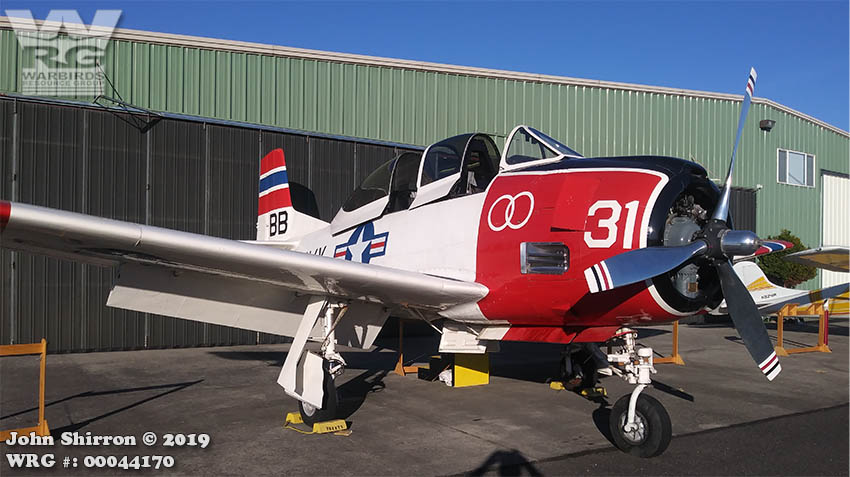 ---
Serial #: 51-3725
Construction #:
174-263
Civil Registration:
N502NA
N302NA

Model(s):
T-28A Trojan
Name: None
Status: Displayed
Last info: 2019

---
History:
Delivered to NASA as NASA 223, circa 1960.
Delivered to Langley AFB, VA.
NASA, Langley AFB, VA, 1973-1980.
NASA, February 1980.
Maryland Aviation Historical Society, Annapolis, MD, 1984-1986.
William G. Bennett, Las Vagas, NV, 1986-1988.
Silver State Aviation, Las Vegas, NV, 1992.
Pearson Field Education Center, Vancouver, WA, ????-2019.
---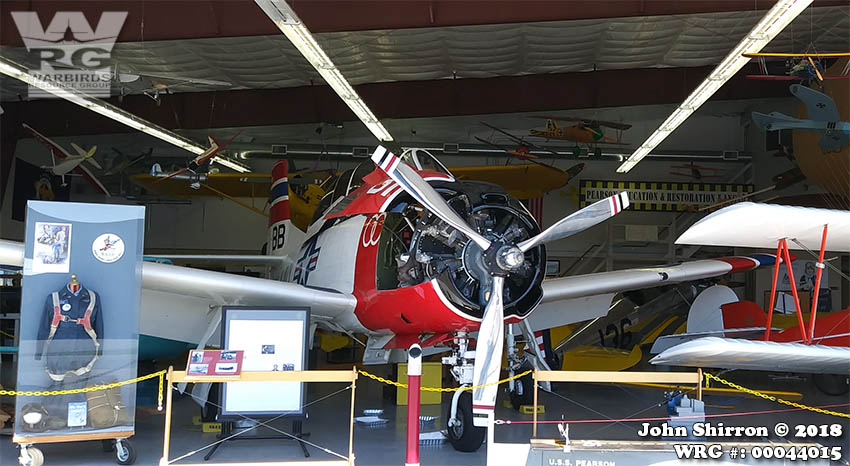 ---
Source(s):
Chapman, John & Goodall, Geoff -
Warbirds Directory
,Warbirds Worldwide Ltd., Manfield, England, 1989.
John Shirron.
Photo Source(s):
John Shirron
---
WARBIRD REGISTRY
>
T-28 TROJAN REGISTRY
>
PREVIOUS PAGE
---