T-28 TROJAN/51-3647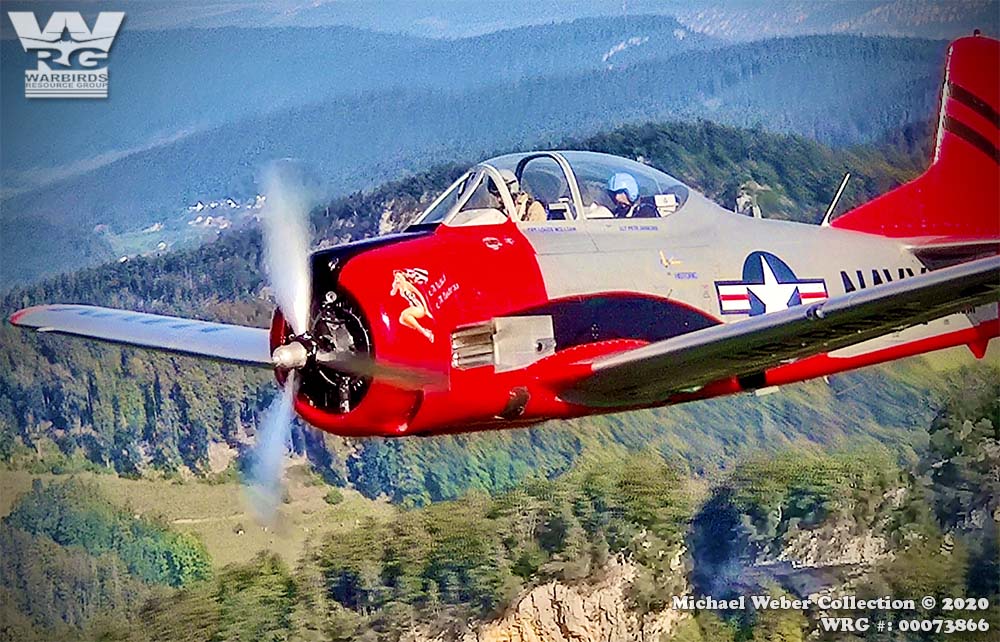 Serial #: 51-3647
Construction #: 174-184
Civil Registration:
N992CA
C-GLPM
N28FE
ZU-FAA
HB-RDM

Model(s):
T-28A Trojan
Fennec
Name: None
Status: Airworthy
Last info: 2020

History:
Built by North American Aviation, 1951.
Delivered to L'Armee de l'Air as Fennec No. 29, 1959.
Delivered to Argentine Navy as 1-A-255, 1966.
Flown with gun pod and rocket launchers.
Courtesy Aircraft Inc, Rockford, IL, April 1983-1984.
Jacques Lacombe, Mascouche, Quebec, July 1984-1988.
Courtesy Aircraft Inc, Rockford, IL, July 5, 1989.
Joseph F. Ware, Camarillo, CA, July 1989-1992.
Park Avenue Group, Miami, FL, 1995-1999.
Aircraft involved in wheels up landing after engine failure, Arcadia, FL, September 24, 1995.
Repaired and overhauled with new engine, 1995-1999.
Nelson Hattaway, Blakely, GA, February 23, 1999-2004.
Thomas F. Dean, Long Beach, CA, April 11, 2004-2007.
Flew in U.S. Navy scheme as 51-3647.
Dismantled for crating at Rockford, IL, November 2007.
Sold to South Africa: struck-off USCR, May 21, 2008.
Stuart D. Davidson, Seaview, South Africa, July 30, 2008-2012.
Willy Tschopp, Cape Town, South Africa, May 9, 2012-2013.
Modernized with new wiring, seats, sticks.
Michael Weber
, Basel, Switzerland, 2018-2020.
Registered as HB-RDM.
Shipped to Europe to Meier Motors and reassembled by Strasbourg Aviation.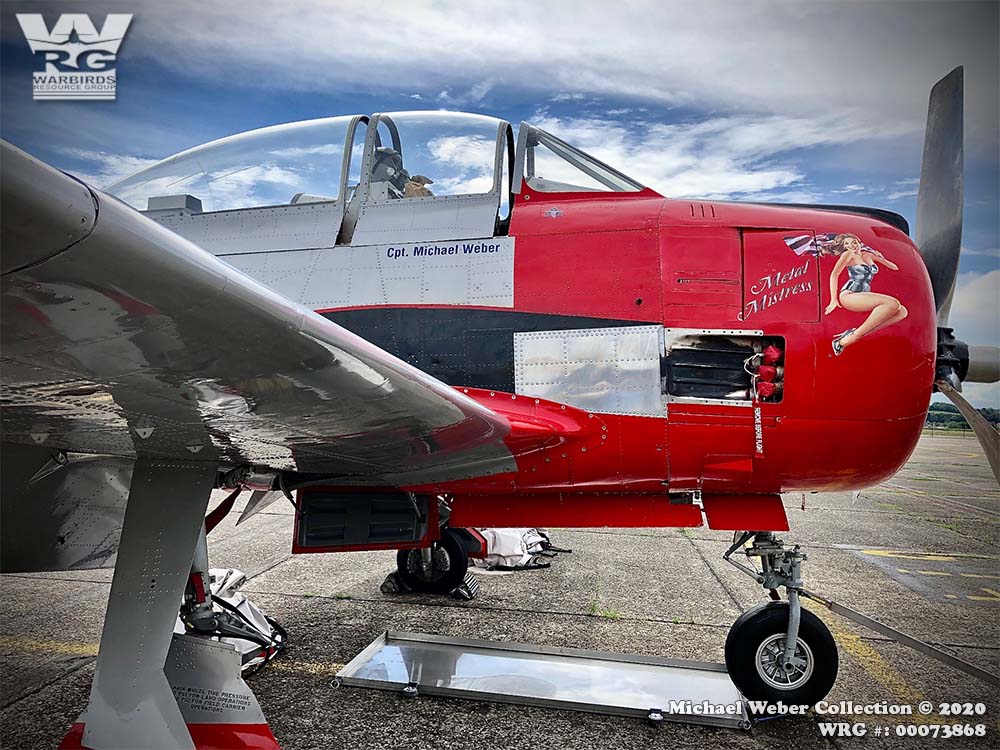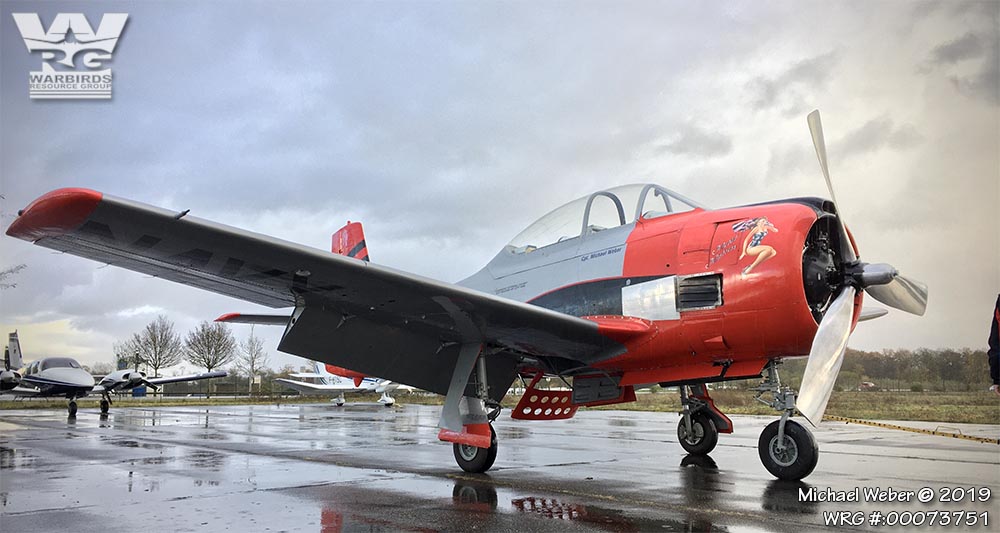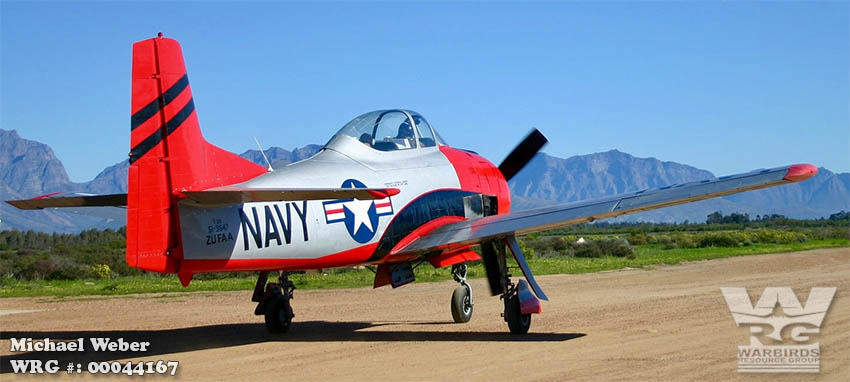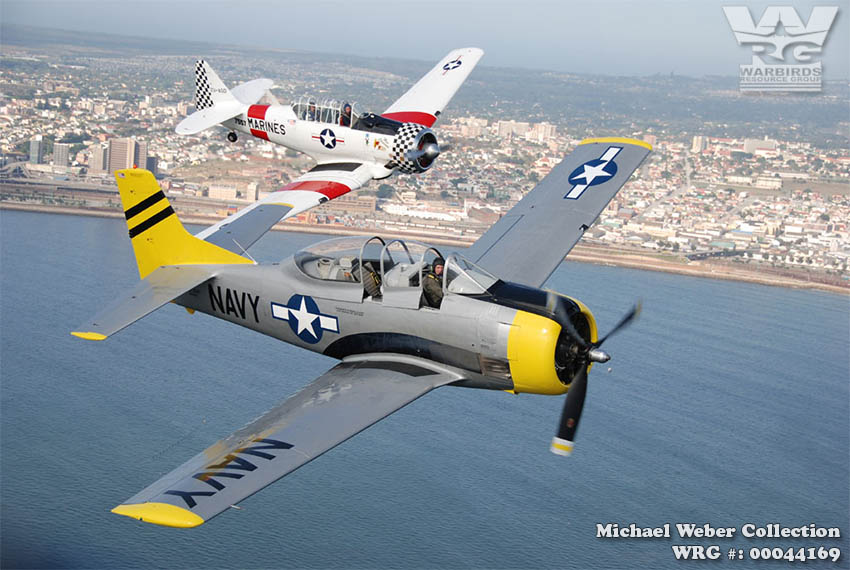 51-3647 while with Stu Davidson.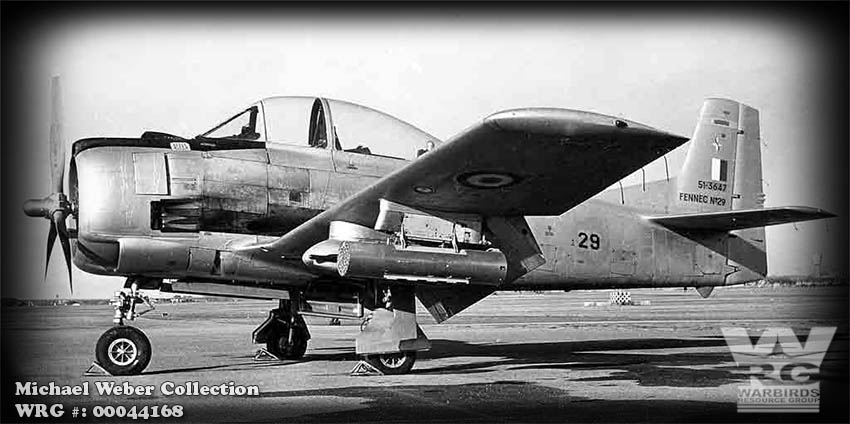 While in service with the Argentine Armada.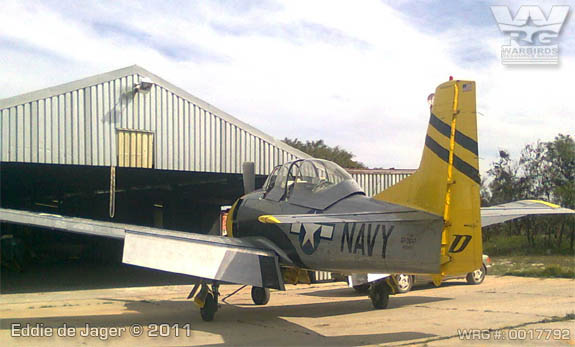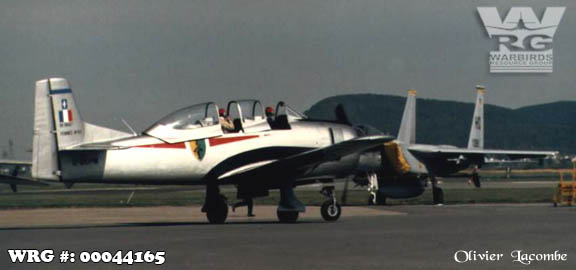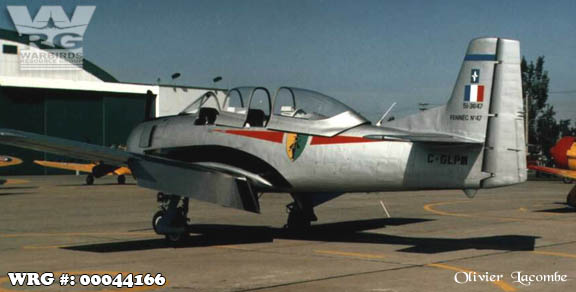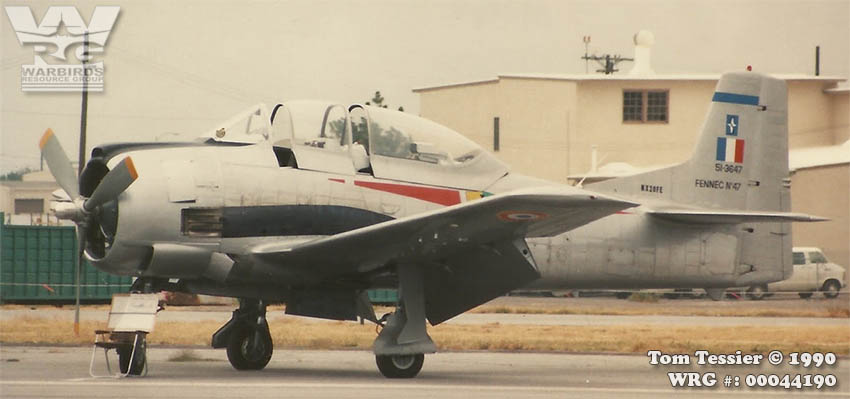 North American T-28D Trojan/51-3647/NX28FE at MCAS El Toro Airshow, CA, July 1990.
---
Photo Source(s):
Olivier Lacombe
www.avi8.com
.
Eddie de Jager
Michael Weber.
Tom Tessier
---
Research Assistance:
Olivier Lacombe
www.avi8.com
.
Michael Weber.