T-28 TROJAN/49-1628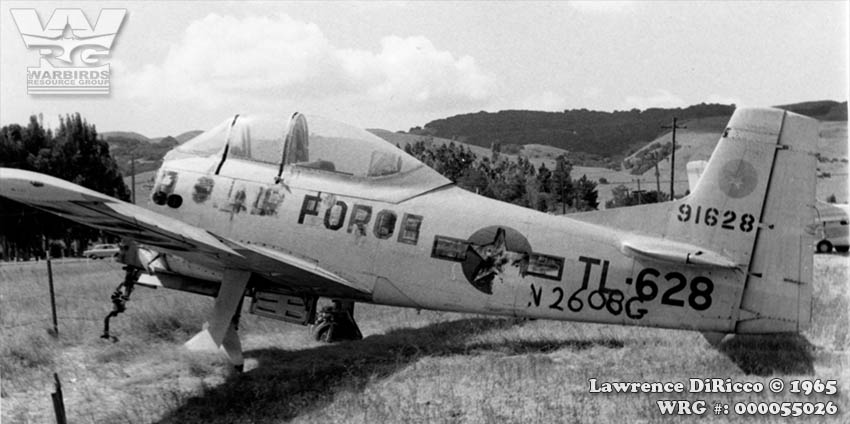 ---
Serial #: 49-1628
Construction #: 159-140
Civil Registration:
N2800G

Model(s):
T-28A Trojan
Name: None
Status: Unknown
Last info: 1970

History:
Delivered to the United States Air Force as 49-1628.
Transferred to the Arizona Aircraft Storage Branch [AASB], Davis-Monthan AFB, AZ.
George J. Rivera
, Sunnyvale, CA, 1963-1970.
---
Aircraft tagged as N2608G in photo, but FAA has this aircraft as N2800G.
Source(s):
Joe Baugher's Serial Numbers Page
Chapman, John & Goodall, Geoff, Edited by Paul Coggan -
Warbirds Directory
,Warbirds Worldwide Ltd., Mansfield, England, 1989.
Photo Source(s):
Lawrence DiRicco

---
Research Assistance:
-