---
WARBIRD REGISTRY
>
T-28 TROJAN REGISTRY
>
PREVIOUS PAGE
---
T-28 TROJAN/49-1505
---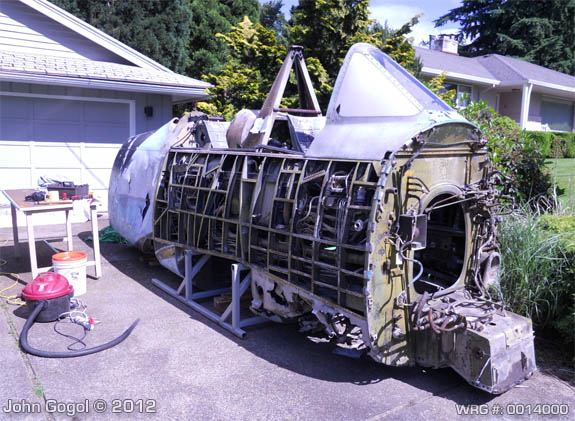 ---
Serial #: 49-1505
Construction #: 159-17
Civil Registration:
N3707G

Model(s):
T-28A Trojan
Name: None
Status: Restoration
Last info: 2012

---
History:
Delivered to U.S. Air Force as 49-1505, 19??.
Bauer Co, Fort Worth, TX, 1963.
- Registered as N3707G.
Ridge Road Village Inc, Dallas, TX, 1966-1969
NTSB reports that a Bell 47G helicopter collided with
parked T-28/49-1505 in Addison, TX, on March 19, 1967.
Post collision fire destroyed helicopter and possibly 49-1505.
John Gogol
, Portland, OR, 2008-2012.
- Recovered and under restoration.
---
Source(s):
Chapman, John & Goodall, Geoff, Edited by Paul Coggan - Warbirds Directory,Warbirds Worldwide Ltd., Mansfield, England, 1989.
Goodall, Geoff - Warbirds Directory-5th Edition, 2008.
Federal Aviation Administration, www.faa.gov, 2009.

Photo Source(s):
John Gogal

Research Assistance:
-

---
WARBIRD REGISTRY
>
T-28 TROJAN REGISTRY
>
PREVIOUS PAGE
---