T-28 TROJAN/Bu. 140613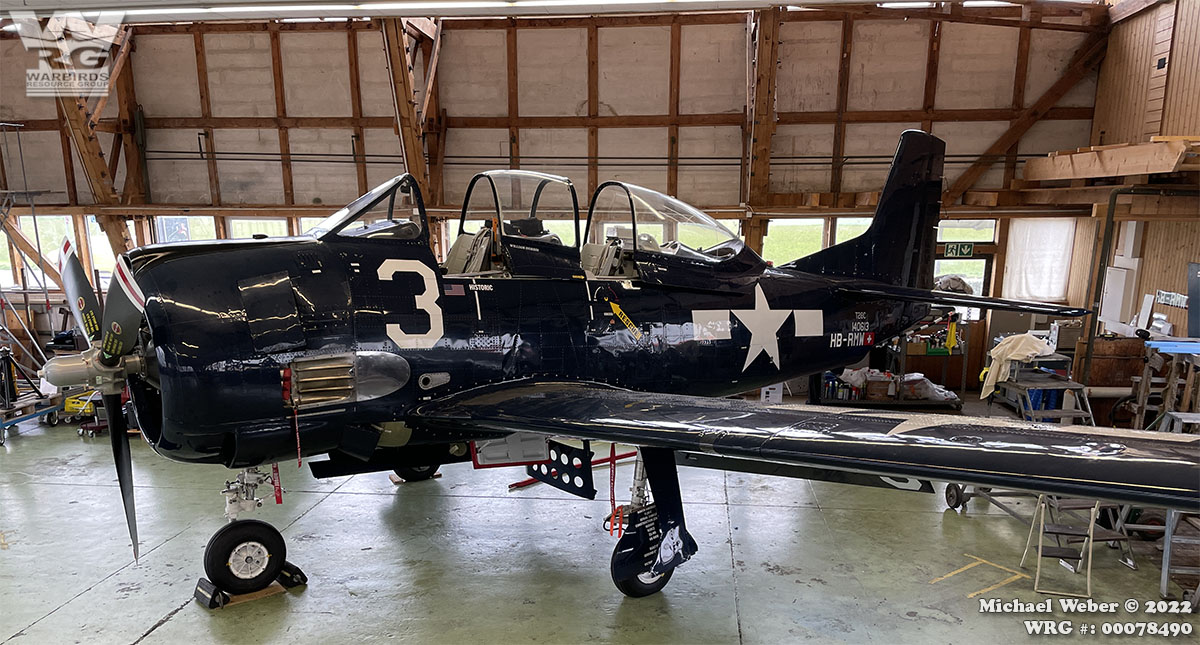 Bureau #: 140613
Construction #: 226-190
Civil Registration:
N8084V
ZU-UMI
HB-RMW

Model(s):
T-28C Trojan
Name: None
Status: Airworthy
Last info: 2022

History:
Delivered to United States Navy as Bu. 140613, 19??.
SOC: August 16, 1977.
Assigned to VT-27 at NAS Corpus Christi, TX.
Transferred to MASDC as 5T0060, August 3, 1976.
Private Owner, May 20, 1982.
Peter Alexander, Palo alto, CA, 2004-2016.
Registered N28CZ, December 23, 2004.
Restored by Victoria Air Maintenance, Canada, ????-2010
Flew in blue USN scheme as 140613/3.
Willy Tschop/Jenowill Services Co, South Africa, December 14, 2017-2020.
Willy Tschop
, Lupsingen, Switzerland, 2020-2022.
Registered as HB-RMW.
Arrived disassembled.
First flight after reassembly, June 15, 2020.
Operated by Michael Weber.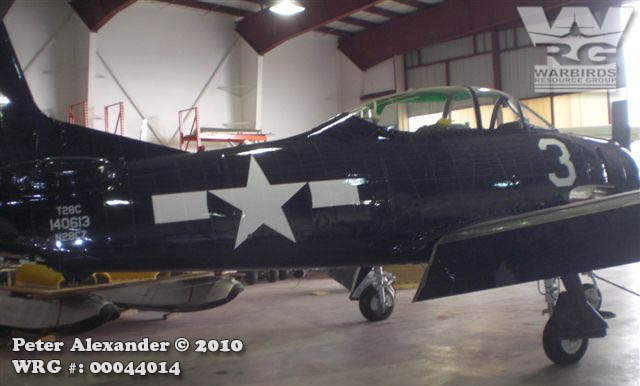 Photo Source(s):
Peter Alexander.
Michael Weber.

---
Research Assistance:
Peter Alexander
Michael Weber.