---
WARBIRD REGISTRY
>
T-28 TROJAN REGISTRY
>
PREVIOUS PAGE
---
T-28 TROJAN/Bu. 137723
---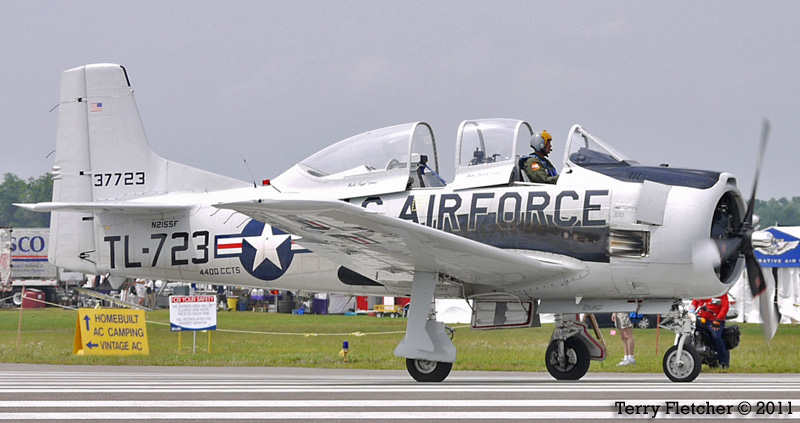 ---
Bureau #: 137723
Construction #:
200-86
Civil Registration:
N47797
N215SF

Model:
T-28B Trojan
Name: None
Status: Airworthy
Last info: 2018

---
History:
Built by North American Aviation, 19??.
Delivered to U.S. Navy as Bu. 137723, 19??.
State Of Alaska Division of Forestry, AK, August 1984.
- Registered as N47797.
State Of Alaska, Anchorage, AK, January 1985-1992
- Registered as N215SF.
Cub Enterprises, 1994.
Bob Stickel/Bob's Flying Service, Knights Landing, CA, October 6, 1994-1999.
David Bauer, Redmond WA, Bellevue, WA, Aug, 11, 2000-2008.
- Flew as USAF/37723.
Rock And Roll Air Ltd, Farmingdale, NY, February 18, 2009-2011.
Aviation Specialty LLC
, Ham Lake, MN, August 2015-2018.
---
There are reports that this aircraft was involved in a non-fatal accident on August 23, 2018.
---
---
WARBIRD REGISTRY
>
T-28 TROJAN REGISTRY
>
PREVIOUS PAGE
---