---
WARBIRD REGISTRY
>
SPITFIRE REGISTRY
>
PREVIOUS PAGE
---
SPITFIRE/RM927
---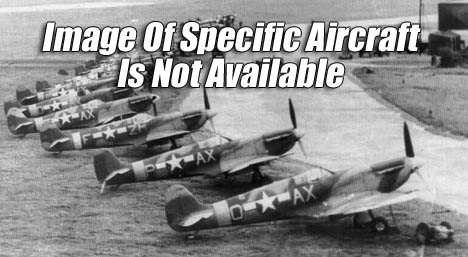 ---
Serial #: RM927
Construction #:
6S/381758
Civil Registration:
None

Model:
Spitfire F Mk. XIVe
Name: None
Status: Stored
Last info: 1995

---
History:
Delivered to Royal Belgian AF as SG-25, November 14, 1947.
Oscar Dewachter Scrapyard, Ostend, Belgium, 1957-1967.
- Displayed on roof with wings axed off.
J.D. Kay/Manchester Tankers, Ltd, Charnock Richard, Lancs, March 4, 1967-1969.
- Arrived by road.
A.W. Francis, Southend, March 22, 1969.
- Arrived by road.
John Lowe & Larry Matt, Riverside, IL, 1969-1978.
- Stored at Victory Air Museum, Mundelein, IL.
Larry Matt, Chicago, IL, 1982-1985.
- Rebuild commenced.
- Wings from
IAF HS649
used.
Don L. Knapp/DK Precision, Ft. Lauderdale, FL, 1987.
Vern Schuppan, FL, 1995.
Reported stored in UK pending restoration, 2000-2001.
---
Source(s):
Chapman, John & Goodall, Geoff, Edited by Paul Coggan - Warbirds Directory,Warbirds Worldwide Ltd., Mansfield, England, 1989.
Goodall, Geoff - Warbirds Directory-4th Edition, 2003.

Photo Source(s):
-


---

Research Assistance:
-

---
WARBIRD REGISTRY
>
SPITFIRE REGISTRY
>
PREVIOUS PAGE
---