PBY-5A CATALINA/RCAF9742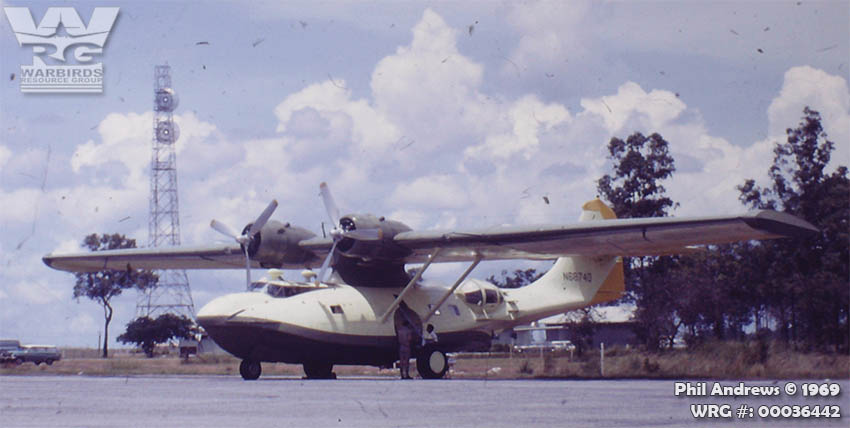 Serial #: RCAF9742
Construction #: 407
Civil Registration: N68740

Model(s):
PBY-5A, Landseaire
Name: None
Status: Static Display
Last info: 2001

History:
Southern California Aircraft Corp, Ontario, CA, 1952.
- Registered as N68740.
- Converted to Landseaire air yacht by 1952.
Crocket & Gamboy Inc, Fresno, CA, 1954.
Flying Bonefish Inc, Carson City, NV, 1963.
Geraldine Cromack, New York, NY, 1966.
Freeport Indonesia Inc, New York, NY, 1968-1970.
- Operated by Darwin NT-West Irian, mining courier run.
Lee Otterson, Colusa, CA, 1972-1978.
University Of Hawaii, Honolulu, HI, 1981-1988.
- Stored by Aero Nostalgia, Stockton, CA, 1983-1989.
Gary R. Larkins, Auburn, CA 1990.
- Stored USNAM, NAS Pensacola, FL, 1990.
Lone Star Flight Museum
, Galveston, TX, 1991-2001.
- Displayed.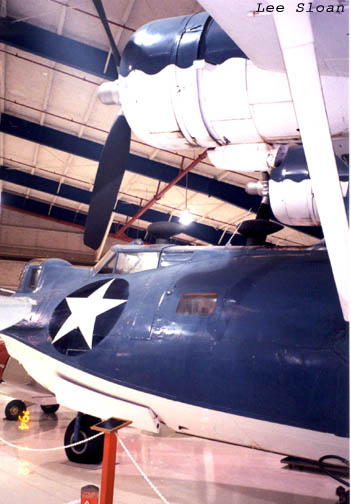 Source(s):
Chapman, John & Goodall, Geoff, Edited by Paul Coggan - Warbirds Directory,Warbirds Worldwide Ltd., Mansfield, England, 1989.

Photo Source(s):
-

Research Assistance:
-