P-51 MUSTANG/44-84634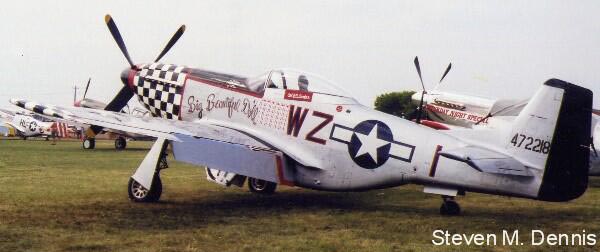 ---
Serial #: 44-84634
Construction #: 124-44490
Civil Registration:
N6165U
N51JV
N51ES
N351BD

Model: P-51D-20NA Mustang
Name: Big Beautiful Doll
Status: Airworthy
Last info: 2004

Delivered to U.S. Army Air Force as 44-84634, 19??.
Delivered to FA d'L GN Nicaragua as GN 96, 19??.
MACO Sales Financial Corp, Chicago, IL, September 2, 1963.
- Registered as N6165U.
Thomas J. Kuckinsky, Menomonee Falls, WI, 1966-1969.
Aviation Business Services, Inc, 1970.
Air Sales Inc, Fort Lauderdale, FL, 1972.
Max I. Ramsay, Johnson, KS, 1978.
Firbird Enterprises, OH, 1984-1989.
- Registered as N51JV.
Ohio Associated Enterprises, Painesville, OH, 1990.
Edward H. Shipley, Malvern, PA, February 1992-2002.
- Registered as N51ES.
- Restored to airworthy, Chino, CA.
- Flown as Big, Beautiful Doll.
Henningsen Air LLC, Atlantic, Iowa, July 7, 2003-2004.
- Registered as N351BD.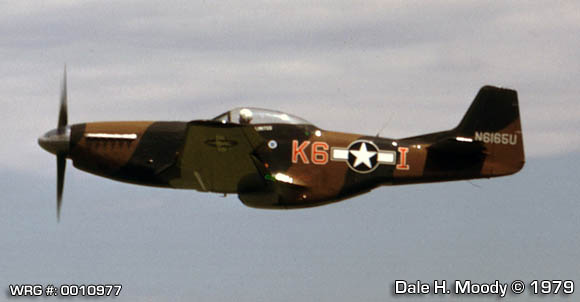 Photo Source(s):
Steven M. Dennis via Mike Henniger.
Dale H Moody
Research Assistance:
None