P-51 MUSTANG/44-74960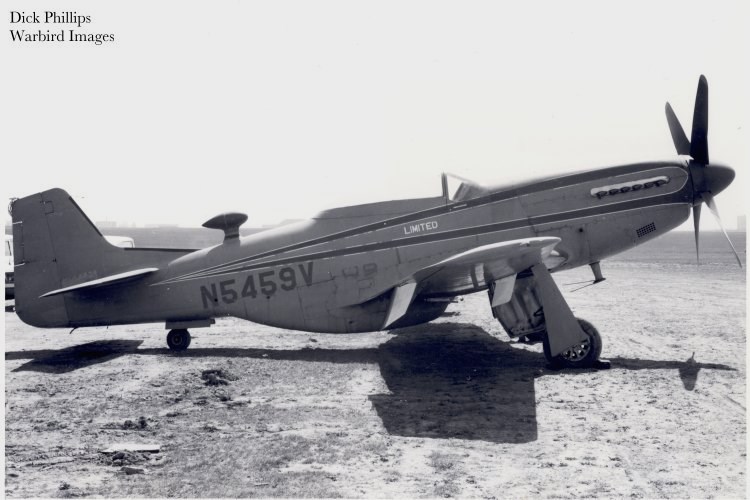 Serial #: 44-74960
Construction #: 122-4150
Civilian Registration:
N5459V
N50191

History:
Reported illegally flown to El Salvador, 1973.¹
- Used in Soccer war with Honduras.
- Part of group of Mustangs flown by Salvadorean and Mercenary pilots.
Salvadorian AF, 19??-2005.
Brian O'Farrell, 2005.
Malcolm Laing, Lubbock, TX, 2006.
- Under restoration to airworthy.

Source(s):
Air Classics Vol. 9, Number 6, Challenge Publications Inc, Canoga Park, CA, 1973.
Malcolm Liang.

Photo Source(s):
Dick Philips - Warbird Images.