P-51 MUSTANG/44-74850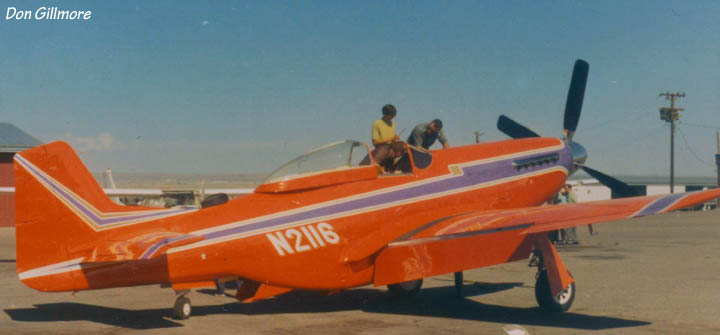 Serial #: 44-74850
Construction #: 122-41390
Civilian Registration:
N6726C
N2116
CF-USA

Model(s):
P-51D Mustang
Name:
None
Status:
Destroyed
Last Info:
1975
History:
Delivered to United States Army Air Force as 44-74850, 19??.
James E. Hodges, Fort Lauderdale, FL, 1963-1964.
- Registered as N6726C.
John M. Silker, Wadley, ID, 1966.
- Registered as N2116
John P. Silberman, New York, NY, 1969-1970.
Westernair of Albuquerque, Albuquerque, NM, 1971-1972.
- Flew as #88/"Miss Albuquerque".
Don Plumb/Spitfire Inc, Widsor, Ontario, October 1972-1975.
- Registered as CF-USA.
- Crashed and destroyed near Big Spring, TX, October 16, 1975.
-- Don Plumb killed.

Source(s):
Chapman, John & Goodall, Geoff, Edited by Paul Coggan - Warbirds Directory,Warbirds Worldwide Ltd., Mansfield, England, 1989.
Goodall, Geoff - Warbirds Directory-4th Edition, 2003.

Photo Source(s):
Don Gillmore.