P-51 MUSTANG/44-72123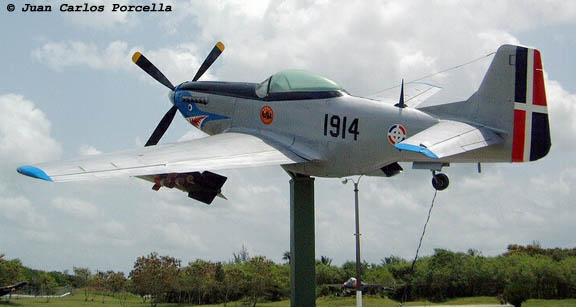 Serial #: 44-72123
Construction #: 122-31982
Civilian Registration:
None

Model(s):
P-51D Mustang
Name:
None
Status:
Static Display
Last Info:
2003
History:
Delivered to U.S. Army Air Force as 44-72123, 1945.
- Allocated to 55th FG/343rd FS.
- Flew as "The Millie G".
Delivered to R Swedish AF as Fv26092, August 21, 1947.
Delivered to FA Dominicana as FAD 1914, October 31, 1952-2002.
- Displayed on pole at San Isidro AB, Santo Domingo, 1984-2003.
- Restored for static display, 2002.
---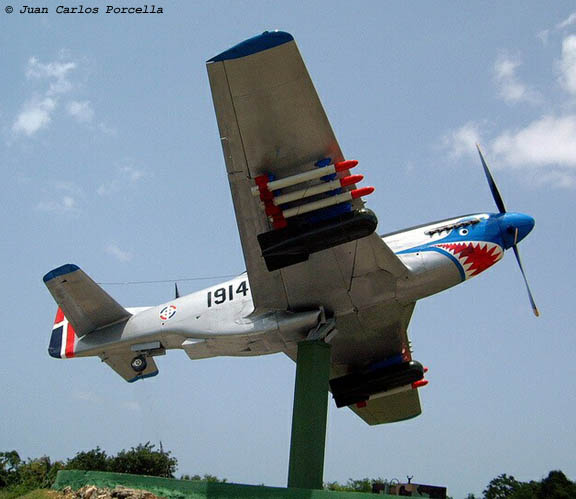 Source(s):
Chapman, John & Goodall, Geoff, Edited by Paul Coggan - Warbirds Directory,Warbirds Worldwide Ltd., Mansfield, England, 1989.
Goodall, Geoff - Warbirds Directory-4th Edition, 2003.

Photo Source(s):
Juan Carlos Porcella via Dr. Jose M. Paliza.