---
WARBIRD REGISTRY
>
MUSTANG REGISTRY
>
PREVIOUS PAGE
---
P-51 MUSTANG/44-63775
---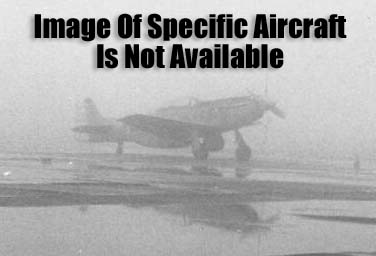 ---
Serial #: 44-63775
Construction #: 122-31501
Civil Registration:
N6167U
N201PE

Model(s):
P-51D Mustang
Cavalier
Turbo Mustang III
Name: None
Status: Unknown
Last info: 1973

---
History:
Delivered to U.S. Army Air Force as 44-63775, 19??.
Delivered to Swedish AF as Fv26???, 19??.
Delivered to FA d'L GN Nicaragua as GN 100, 19??.
MACO Sales Financial Corp, Chicago, IL, September 2, 1963.
- Registered as N6167U.
T.J. Black Co, Atlanta, GA, 1966.
Cavalier Aircraft, Opa Locka, FL, 1969-1973.
- Converted to Turbo Mustang III.
-- Fitted with RR Dart Turboprop.
Piper Aircraft, Lockhaven, PA, 19??.
- Registered as N201PE.
- Used as Enforcer programme development aircraft.
ID suspect, 44-63775listed as destroyed, Hawaii, November 27, 1945.
---
Source(s):
Chapman, John & Goodall, Geoff, Edited by Paul Coggan - Warbirds Directory,Warbirds Worldwide Ltd., Mansfield, England, 1989.
Goodall, Geoff - Warbirds Directory-4th Edition, 2003.

Photo Source(s):
None

Research Assistance:
None

---
WARBIRD REGISTRY
>
MUSTANG REGISTRY
>
PREVIOUS PAGE
---