P-51 MUSTANG/44-13250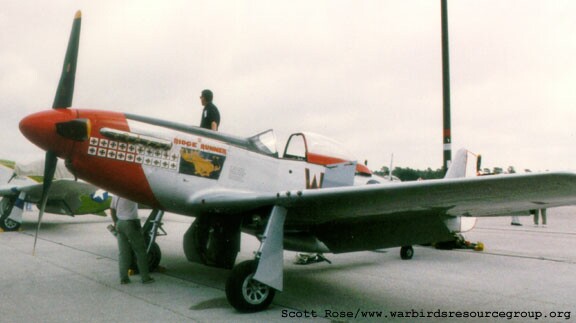 ---
Serial #: 44-13250
Construction #: 111-36533
Civil Registration:
N151DM

Model:
P-51D Mustang
Name: Ridge Runner
Status: Airworthy
Last Info: 2014

Delivered to U.S. Army Air Force as 44-13250, 19??.
Delivered to FA Salvadorena as FAS??
Flaherty Factors, Monterey, CA, October 1974.
Daniel Martin, San Jose, CA, 1975-2002.
- Registered as N151DM.
- Flown as race #7/472308/WD-A/
Ridge Runner
.
Flying Pig P-51 LLC
, Blaine, MN, August 2011-2014.
---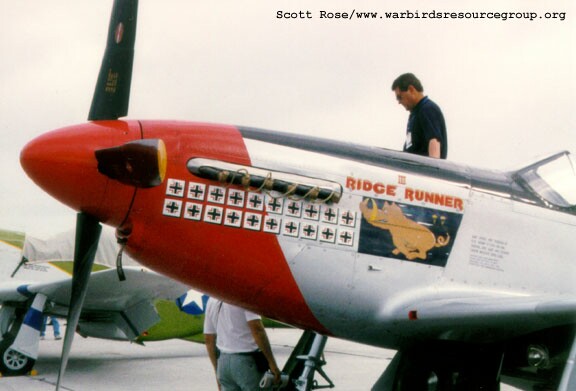 Source(s):
Chapman, John & Goodall, Geoff, Edited by Paul Coggan -
Warbirds Directory
,Warbirds Worldwide Ltd., Mansfield, England, 1989.
Federal Aviation Administration
, www.faa.gov, Washington D.C., 2014.