P-51 MUSTANG/44-12840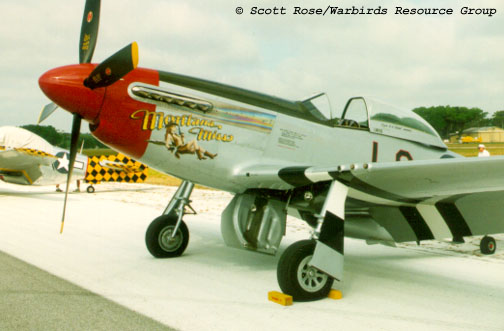 Serial #: 44-12840
Construction #: 111-36123
Civil Registration:
N51EW

Model(s):
F-6K Mustang
FP-51K Mustang
Name: Montana Miss
Status: Airworthy
Last Info: 2004

History:
Donated to Civil Air Patrol, 1946.
Earl Reinert, 196?
Victory Air Museum, Mundelein, IL, 1976.
Bill Conner, CA, 1982.
Joseph Kasparoff, Montebello, CA, 1987-1990.
- Restoration started by B&D Enterprises, 1982-1987.
Edward H. Wachs. Lake Bluff, IL, 1997-2001.
- Restoration completed by Cal Pacific.
- Registered as N51EW.
- Flown as Montana Miss.
Tom Cruise
, Van Nuys, CA, 2001.
-
Yes, that Tom Cruise.
---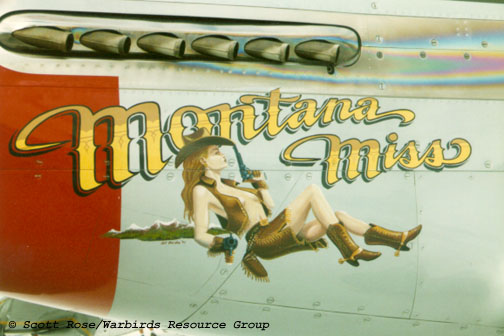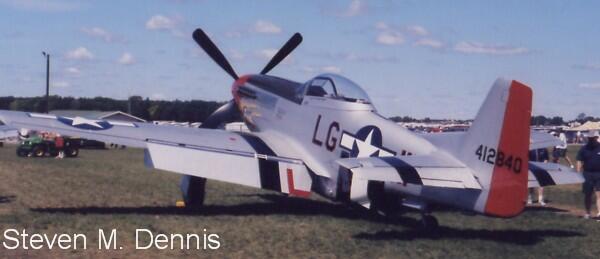 Source(s):
Chapman, John & Goodall, Geoff, Edited by Paul Coggan - Warbirds Directory,Warbirds Worldwide Ltd., Mansfield, England, 1989.
Goodall, Geoff - Warbirds Directory-4th Edition, 2003.

Photo Source(s):
Scott Rose/Warbirds Resource Group
Steven M. Dennis via Mike Henniger.