CA-17 MUSTANG/A68-5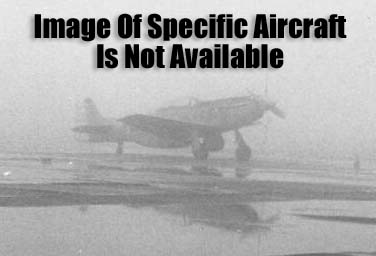 ---
Serial #: A68-5
Construction #: 1330
Civil Registration:
VH-BVM
G-ARKD

Model:
CA-17 Mustang Mk. 20
Name: None
Status: Scrapped
Last info: 1970

Delivered to RAAF as A68-5.
-BOC: July 1945.
-SOC: ???.
James L. D. Whiteman, Sydney NSW, January 30, 1953.
-Registered as VH-BVM.
Arnold J. Glass/Australian Aviation Investments, Sydney, NSW, May 31, 1954-1960.
-Flew as "Johnny Zero".
Ron Flockhart, Berkshire, England, 1960.
Ron Flockhart/United Dominions Trust, London, August 25, 1960-1961.
-Registered as G-ARKD.
-Made Australia-Britain speed record attempt, 1961.
--British CofA issued, Melbourne-Moorabbin, February 24, 1961.
--Departed Sydney on February 28, 1961.
--Attempt abandoned due to weather, Athens, Greece, March 4, 1961.
-Damaged by cockpit fire while taxying, Athen Greece, September 7, 1961.
-Abandoned and derelict in open, Athen, Greece, 1961-1970.
Reported broken-up for scrap, Athens, circa 1970.
---
Source(s):
Goodall, Geoff -Warbirds Directory-4th Edition, 2003.


Photo Source(s):
-

---
Research Assistance:
-