P-47 THUNDERBOLT/44-32669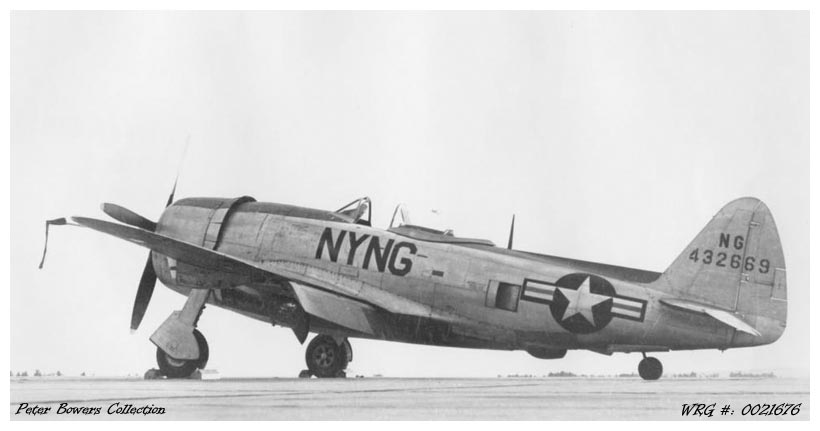 Serial #: 44-32669
Construction #: ??
Civ. Registration: None

Model(s):
P-47D Thunderbolt
Name: None
Status: Unknown
Last info: 1988

History:
Delivered to USAAF as 44-32669, 19??.
- Assigned to New York National Guard.
Delivered to FA Brasileira as FAB???, 19??.
- Assigned to 1st Brazilian Fighter Squadron.
- Returned to United States?.
Shipped to Chino, CA dismantled, circa September 1988.

Source(s):
Chapman, John & Goodall, Geoff, Edited by Paul Coggan - Warbirds Directory,Warbirds Worldwide Ltd., Mansfield, England, 1989.

Photo Source(s):
Peter Bowers Collection

---
Research Assistance:
-