---
WARBIRD REGISTRY
>
MOSQUITO REGISTRY
>
PREVIOUS PAGE
---
MOSQUITO/PZ467
---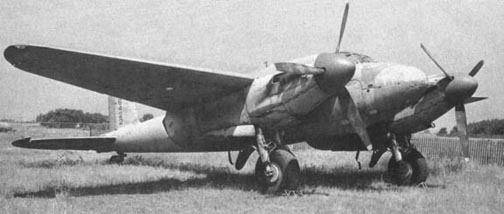 ---
Serial #: PZ467
Construction #: -
Civil Registration:
NX66422

Model:
Mosquito FB Mk. XVIII
Name: None
Status: Scrapped
Last info: 1948

---
History:
Delivered to Royal Air Force as PZ467, 19??.
Delivered to U.S. Navy as Bu. 91106, 1945.
- Arrived at Patuxent River NAS, MD for evaluation, April 30, 1945.
- To evaluate nose mounted ASW cannon.
Transferred to War Assets Administration for disposal, 1946.
Allison Perry, Lake Wales, FL, 1946.
- Registered as NX66422.
- Minor damaged incurred during ferry flight.
Marvin Dunlavy, Birmingham, AL, 1946-1947.
Al. K. Rozawick/World Air Shows, 1947.
Jean P. Doar/Around The World Inc, Charlotte, NC, September 1947-1948.
9.47/48 - Modified for around the world record flight.
- Named
The Silver Streak
.
- Damaged beyond economical repair during ground loop, January 27, 1948.
Remains burnt for practice by fire service, 1948.
---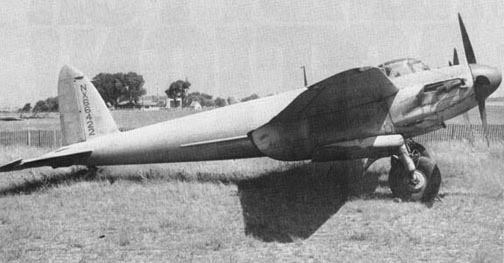 ---
Source(s):
-
Photo Source(s):
Unknown


---

Research Assistance:
David Wentzel

---
WARBIRD REGISTRY
>
MOSQUITO REGISTRY
>
PREVIOUS PAGE
---