---
WARBIRD REGISTRY
>
HALIFAX REGISTRY
>
PREVIOUS PAGE
---
HALIFAX/HR792
---

---
Serial #: HR792
Construction #: ?
Civil Registration:
None

Model(s):
Halifax Mk. II
Name: None
Status: Display
Last info: 2016

---
History:
Delivered to RAF as HR792, 19??.
- Crashed on take-off, Stornoway, Jan. 13, 1945.
Fuselage to farm on Isle of Lewis for use as chicken coop, 19??.
Yorkshire Air Museum
, Elvington, Yorks, May 1984-2016.
- Fuselage recovered from farm, Isle of Lewis, May 1984.
- Rebuilt with parts from LW687 & JP158, using mainplane from Hastings TG556.
- Displayed as LV709/Friday the 13th.
---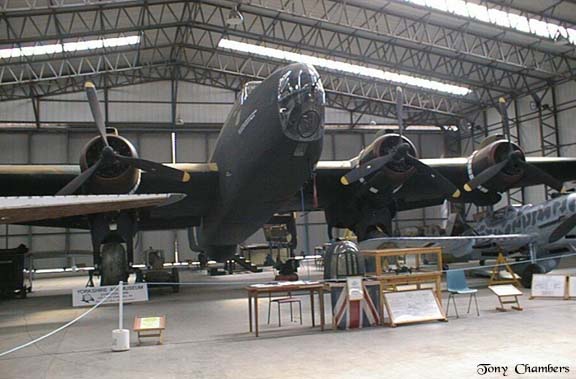 ---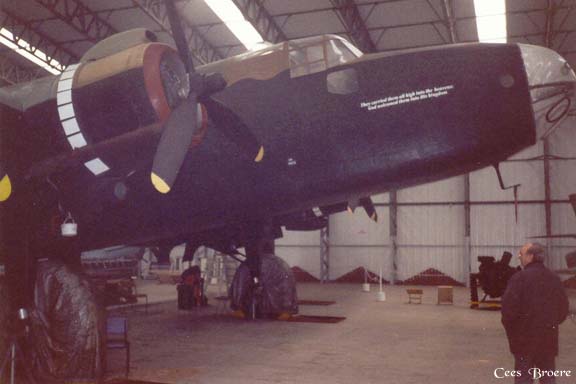 ---
Source(s):
Chapman, John & Goodall, Geoff, Edited by Paul Coggan - Warbirds Directory,Warbirds Worldwide Ltd., Mansfield, England, 1989.

Photo Source(s):
Tony Chambers
Cees Broere


---

Research Assistance:
-

---
WARBIRD REGISTRY
>
HALIFAX REGISTRY
>
PREVIOUS PAGE
---