Focke Wulf FWP-149D/260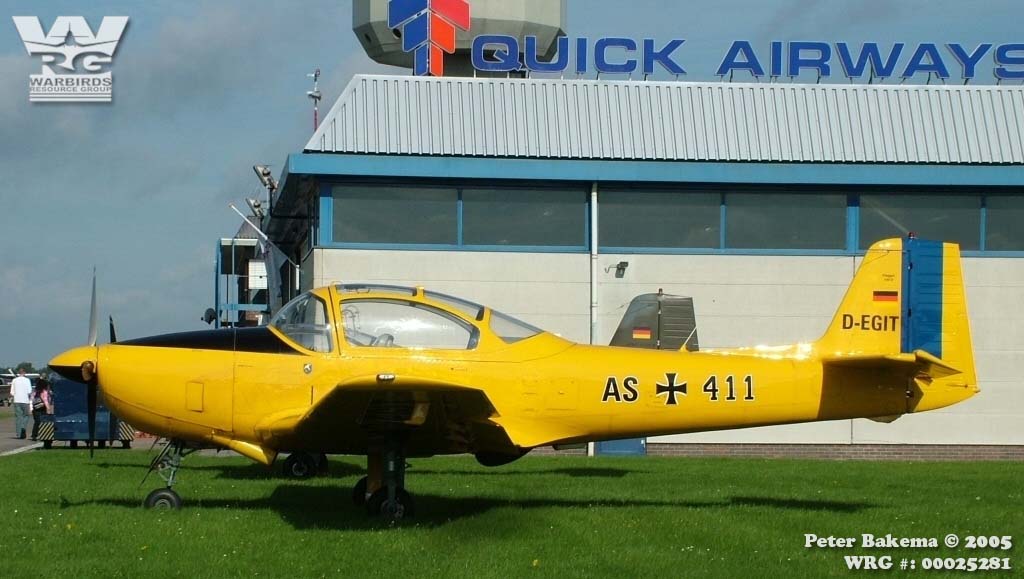 Serial #: 260
Construction #: -
Civil Registration:
D-EGIT

Model(s):
FWP.149D
Name: None
Status: Wrecked
Last info: 2012

History:
Delivered to the Luftwaffe as AS+411.
Reserialled as AC+411, later as 91+78.
Private Owner, Germany, February 1975.
Registered as D-EGIT.
Heavily damaged, May 10, 1975.
Rebuilt
Damaged beyond repair during the emergency landing after an engine faillure, the aircraft struck a tree and landed on a shed, near Hollandscheveld, Netherlands, August 4, 2012.
Photo Source(s):
Peter Bakema.

---
Research Assistance:
-