Focke Wulf FWP-149D/172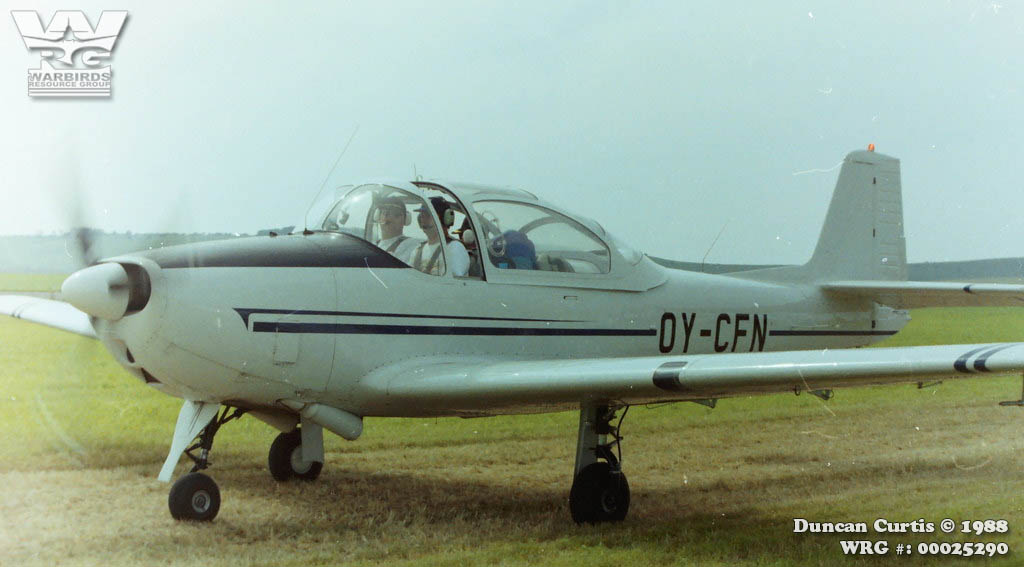 Serial #: 172
Construction #: -
Civil Registration:
D-EHLG
OY-CFN
OE-KSC

Model(s):
FWP.149D
Name: None
Status: Wrecked
Last info: 2017

History:
Delivered to the Luftwaffe as KB+148.
Reserialled as EB+390, later as 91+50.
Private Owner, Germany, ????.
Private Owner, Denmark, 1985-2013/
Private Owner, Austria, August 24, 2013-2017
Registered as OE-KSC.
Force-landed in a vegetable field following a loss of engine power, near Hadersdorf am Kamp, Austria, November 1, 2017.
Photo Source(s):
Duncan Curtis.

---
Research Assistance:
-