SNB-2C Navigator/Bu. 29585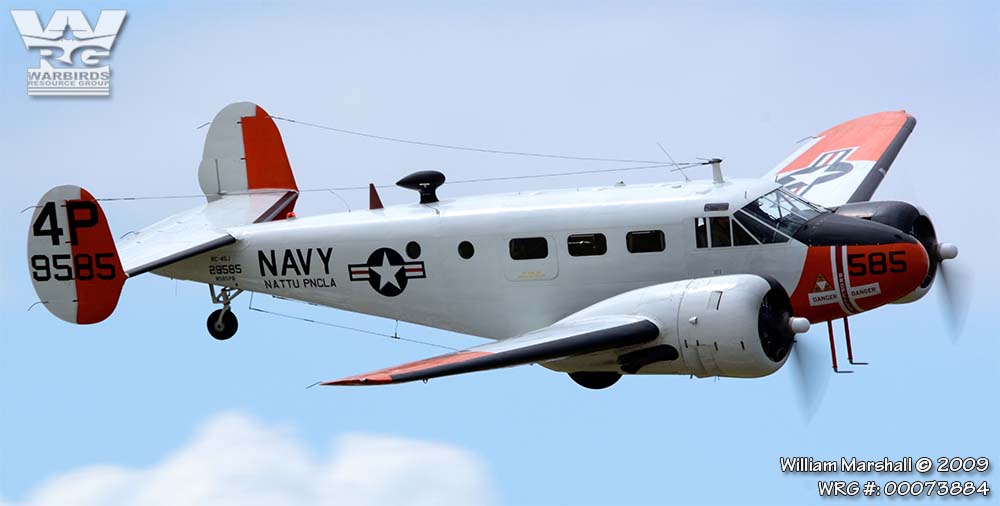 Bureau #: 29585
Construction #: 7121
Civil Registration:
N75018
N585PB

Model(s):
UC-45F Expeditor
SNB-2C Navigator
Name: None
Status: Unknown
Last info: 2019

History:
Delivered to the United States Navy as Bu. 29585.
Remanufactured as SNB-3P
Remanufactured as SNB-5P, circa 1953
Redesignated as RC-45J, 1962.
Transferred to MASDC as IC254, June 27, 1972
US Department of Agriculture, 1975.
United States Air Force Museum, 19??.
Taigh Ramey, Manteca, CA, 1999-2002.
Registered as N75018.
Restored to airworthy.
Michael Kopp, Maple Valley, WA, May 02, 2008.
Military Beech 18 Heritage foundation, Maple Valley, WA, August 22, 2009.
Historic Flight Foundation, Mukilteo, WA, July 02, 2013-2019.
Registration cancelled November 5, 2019.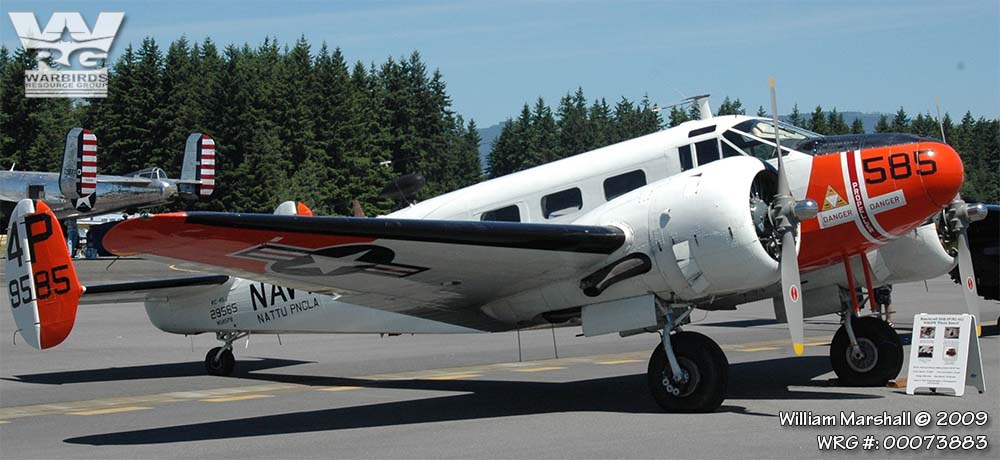 Photo Source(s):
William Marshall.

---
Research Assistance:
-