---
WARBIRD REGISTRY
>
BEECH TWIN REGISTRY
>
PREVIOUS PAGE
---
AT-7 KANSAN/42-2427
---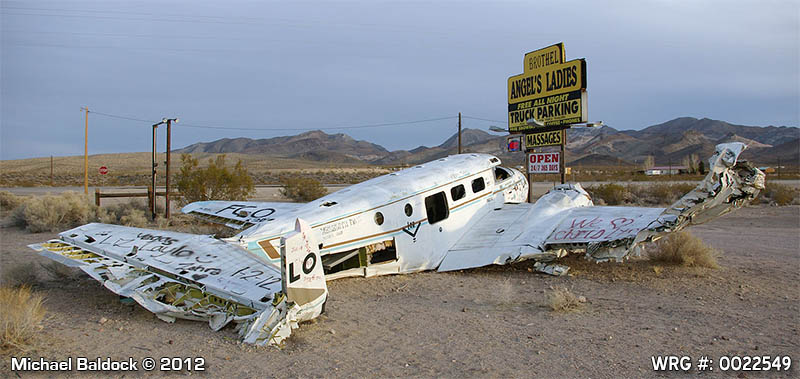 ---
Serial #:
AT-7 Kansan: 42-2427
C-45G Expeditor: 51-11649
Construction #:
AT-7 Kansan: 4107
C-45G Expeditor: AF-206
Civil Registration:
N6065V

Model(s):
AT-7 Kansan
C-45G Expeditor
Name: None
Status: Displayed...
Last info: 2012

---
History:
Delivered to U.S.A.A.F. as 42-2427, 19??.
Remanufactured by Beech, Wichita, KS, circa 1952.
Delivered to U.S.A.F. as C-45G Expeditor/51-11649, June 1953.
Vincent W. Sheridan, San Jose, CA, 1963.
- Registered as N6065V.
Appliance Buyers Credit Corp, St Joseph, MI, 1965.
Patterson McCarty Leasing Corp, Oklahoma City, OK, 1966.
Edward F. Wilkes, Dixon, CA, 1969-1970.
Adrian H. Meredith/Meredith Bros, Davis, CA, 1977.
- Destroyed in crashed landing, Fran's Star Ranch Bordello, Beatty, NV, May 28, 1977.
-- During parachute operations, hit a pole during a go around, pilot and 3 passengers unhurt.
Spotted "displayed" derelict at Angel Ladies Brotherl, Beatty, NV, 2012.
---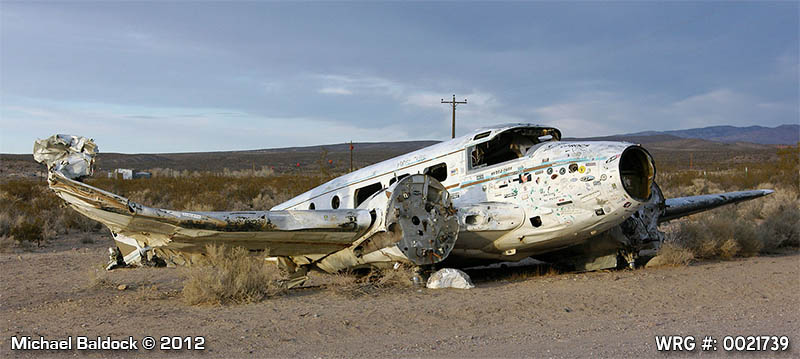 ---
---
WARBIRD REGISTRY
>
BEECH TWIN REGISTRY
>
PREVIOUS PAGE
---