---
WARBIRD REGISTRY
>
VALIANT REGISTRY
>
PREVIOUS PAGE
---
VALIANT/42-2 90 6 6
---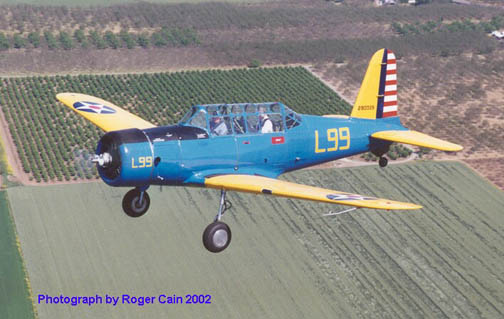 ---
Serial #: 42-29066
Construction #: 79-999
Civil Registration:
N63282

Model:
BT-13B Valiant
Name: None
Status: Airworthy
Last info: 2002

---
History:
Built by Consolidated Vultee corp, Downey, CA, 1944.
Delivered to USAAF as 42-29066, 19??.
Delivered to Mexican AF, 19??.
Returned to U.S.A., early 1960's
Converted to crop duster.
Disassembled, circa 1970.
Passed through several owners.
Duncan Miller, Linn Benson, Howard Hunt, Cliff Kunkel, Lyoyd Tincher
, Napa, CA, 1997-2002.
-Registered as N63282.
-Restored to airworthy.
-First flight Jan. 22, 2002.
-Flown in circa 1940 Minter Field, CA scheme.
---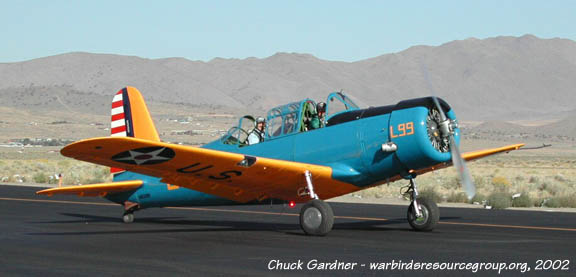 ---
---
WARBIRD REGISTRY
>
VALIANT REGISTRY
>
PREVIOUS PAGE
---