---
WARBIRD REGISTRY
>
B-29 SUPERFORTRESS REGISTRY
>
PREVIOUS PAGE
---
B-29 SUPERFORTRESS/42-93967
---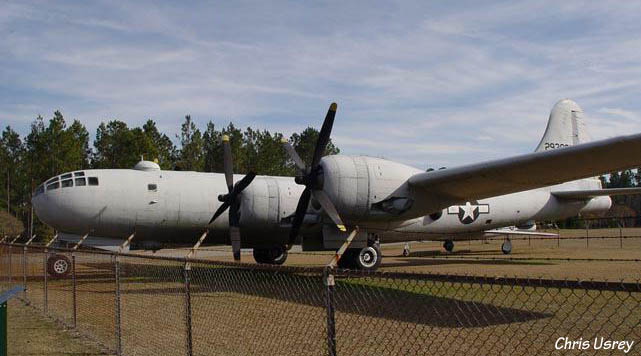 ---
Serial #: 42-93967
Construction #: 7374
Civil Registration:
None

Model:
B-29A Superfortress
F-13A (Recon Variant)
FB-29A Superfortress
RB-29A Superfortress
Name: None
Status: Display
Last Info: 2004

---
History:
Built by Boeing Aircraft, Renton, WA
Delivered to USAAF as 42-93967.
- Allocated to 5th AF, Far East Theater.
- Transferred to 19th BG, Guam.
American Legion Post, Cordele GA, 1973-1985.
Georgia Veterans Memorial State Park
, Cordelle, GA, 1979-2004.
---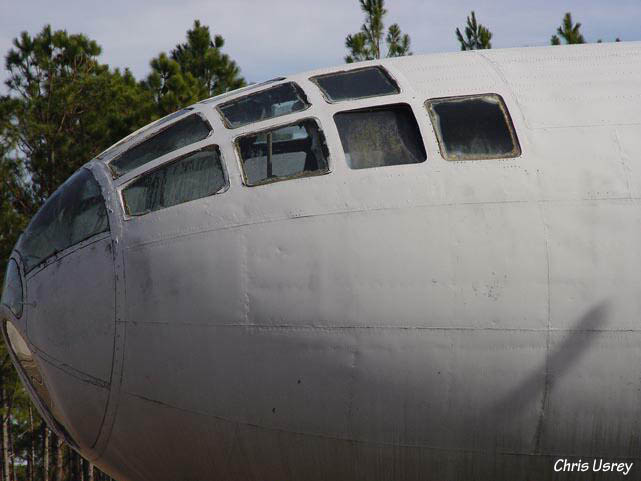 ---
Source(s):
Chapman, John & Goodall, Geoff, Edited by Paul Coggan - Warbirds Directory,Warbirds Worldwide Ltd., Mansfield, England, 1989.
Goodall, Geoff - Warbirds Directory-4th Edition, 2003.
Photo Source(s):
Chris Usrey.

---
WARBIRD REGISTRY
>
B-29 SUPERFORTRESS REGISTRY
>
PREVIOUS PAGE
---