---
WARBIRD REGISTRY
>
MARAUDER REGISTRY
>
PREVIOUS PAGE
---
MARAUDER/41-35075
---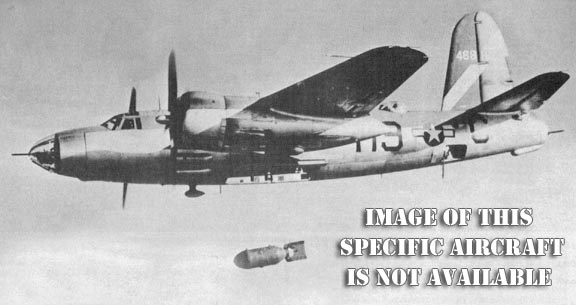 ---
Serial #: 41-35075
Construction #: -
Civil Registration:
None

Model(s):
B-26 Marauder
Name: None
Status: Stored
Last info: 2002

---
History:
Delivered to U.S. Army Air Force as...
Kermit Weeks
, Polk City, FL, 2002.
- Nose section only.
- Stored with Carl Scholl, Ocotillo Wells, CA.
---
Source(s):
Chapman, John & Goodall, Geoff, Edited by Paul Coggan - Warbirds Directory,Warbirds Worldwide Ltd., Mansfield, England, 1989.
John Harjo.
Photo Source(s):
None.

---
WARBIRD REGISTRY
>
MARAUDER REGISTRY
>
PREVIOUS PAGE
---