---
WARBIRD REGISTRY
>
B-25 MITCHELL REGISTRY
>
PREVIOUS PAGE
---
B-25 MITCHELL/45-8836
---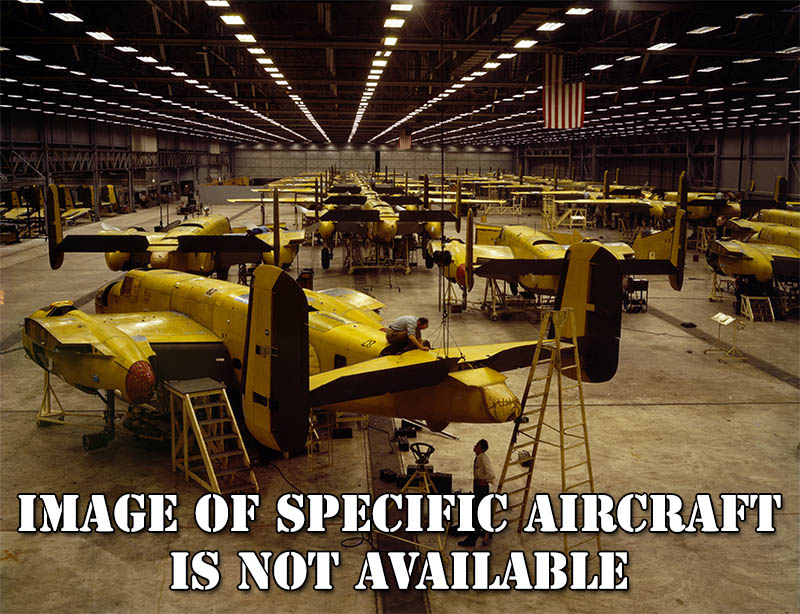 ---
Serial #: 45-8836
Construction #:
108-47687
Civil Registration:
N64384

Model(s):
B-25J Mitchell
Status: Unknown
Last info: 1954

---
History:
Built for U.S. Army Air Force as 45-8836, August 1945.
- Not accepted by air force.
- Delivered new to Reconstruction Finance Corp, Altus, OK, December 1945.
Continental Airlines, Denver, CO, 1948-1950.
- Registered as N64384.
- Crew trainer for conversion from DC-3 to CV240.
Butler Co, Chicago, IL, 1954.
---
---
WARBIRD REGISTRY
>
B-25 MITCHELL REGISTRY
>
PREVIOUS PAGE
---