---
WARBIRD REGISTRY
>
B-25 MITCHELL REGISTRY
>
PREVIOUS PAGE
---
B-25 MITCHELL/44-86834
---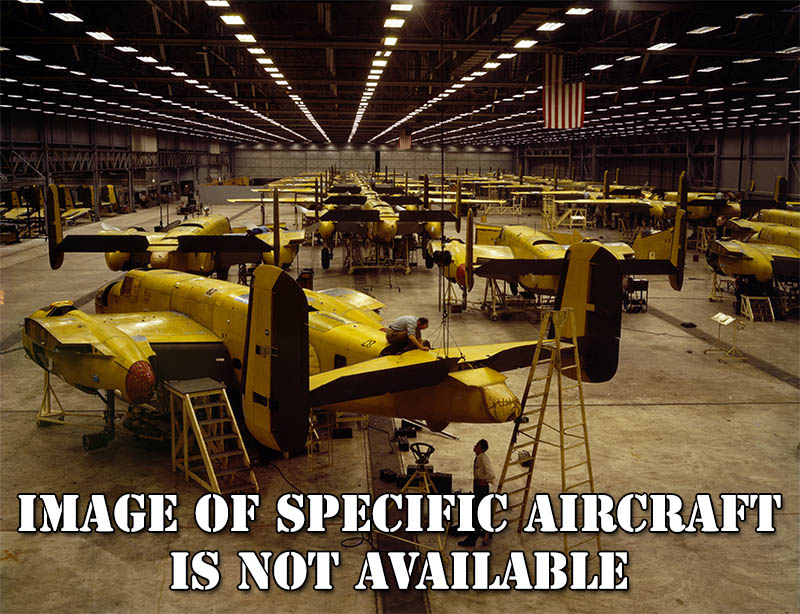 ---
Serial #: 44-86834
Construction #:
108-47588
Civil Registration:
N9495Z
TI-1026L
XB-MOP

Model(s):
B-25J Mitchell
TB-25J Mitchell
TB-25N Mitchell
Status: Stored
Last Info: 1970

---
History:
Delivered to U.S. Army Air Force as 44-86834, 19??.
- Stored at Davis Monthan AFB, AZ, December 1958-1959.
National Metals Inc, Phoenix, AZ, July 7, 1959-1960.
- Registered as N9495Z.
Mar-Tod Exports Co, Corpus Christi, TX, July 1960.
Reported registered as TI-1026L.
forced landing, Campeche, Mexico, 19??.
confiscated by Mexican Government.
Registered as XB-MOP, August 1966.
Bomb exploded in wheel well, Miami, FL, January 20, 1968.
- Sabotaged due to flying supplies to Cuba.
Stored damaged & derelict, Miami, FL, 1968-1970.
---
Source(s):
Chapman, John & Goodall, Geoff, Edited by Paul Coggan - Warbirds Directory,Warbirds Worldwide Ltd., Mansfield, England, 1989.
Goodall, Geoff - Warbirds Directory-4th Edition, 2003.
Goodall, Geoff - Warbirds Directory-5th Edition, 2008.

Photo Source(s):
None


---

Research Assistance:
-

---
WARBIRD REGISTRY
>
B-25 MITCHELL REGISTRY
>
PREVIOUS PAGE
---