---
WARBIRD REGISTRY
>
B-25 MITCHELL REGISTRY
>
PREVIOUS PAGE
---
B-25 MITCHELL/44-31173
---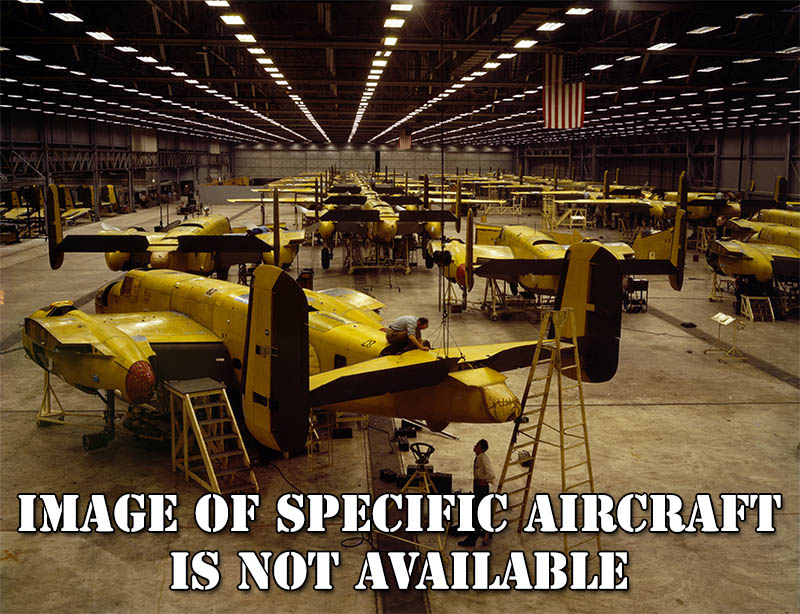 ---
Serial #: 44-31173
Construction #:
108-37248
Civilian Registration:
LV-GXH

Model(s):
B-25J Mitchell
TB-25N Mitchell
Status: Restoration
Last Info: 2011

---
History:
Delivered to U.S. Army Air Force as 44-31173, 19??.
- Stored at Davis Monthan AFB, AZ, December 1958-1959.
Enrigue Denwert, June 19, 1961-1971.
- Registered as LV-GXH.
Empresa Provincial de Aviacion Civil de San Juan, August 13, 1971.
- Flew as Huairia Bajo.
Santiago del Estero-Malo Paso Airport, Argentina, 1976-2008.
- Displayed as gate guard.
Gustavo Passano, Buenos Aires, Argentina, 2010-2011.
- Dismantled, moved to Idelfonso Durana airfield, Bueno Aires.
- Under restoration to airworthy.
ID. previously reported as 44-31172 but 44-31173 visible on airframe.
---
Source(s):
Chapman, John & Goodall, Geoff, Edited by Paul Coggan - Warbirds Directory,Warbirds Worldwide Ltd., Mansfield, England, 1989.
Goodall, Geoff - Warbirds Directory-4th Edition, 2003.
Goodall, Geoff - Warbirds Directory-6th Edition, 2013.

Photo Source(s):
-


---

Research Assistance:
-

---
WARBIRD REGISTRY
>
B-25 MITCHELL REGISTRY
>
PREVIOUS PAGE
---