---
WARBIRD REGISTRY
>
B-25 MITCHELL REGISTRY
>
PREVIOUS PAGE
---
B-25 MITCHELL/44-30421
---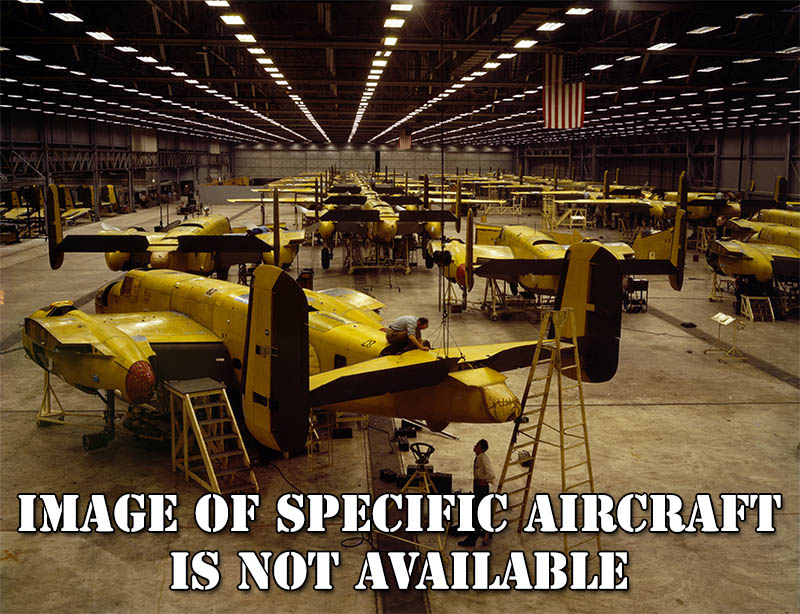 ---
Serial #: 44-30421
Construction #:
108-33696
Civil Registration:
CF-OVN
N7674

Model(s):
B-25J Mitchell
TB-25K Mitchell
Mitchell Mk. III
Status: Crashed
Last Info: 1980

---
History:
Delivered to RCAF as 5272.
-
BOC:
August 20, 1953.
-
SOC:
February 16, 1962.
I.J. Dowler, Vancouver, BC, 19??.
- Registered as CF-OVN.
Adanac Salvage Co, Vancouver, BC, 19??.
Robert Sturges/Columbia Airmotive, Troutdale, OR, January 1969-1978.
- Registered as N7674.
- Flew in camouflage scheme as
Dirty Gertie from Bizerti
.
Historical Aircraft Preservation Group, Borrego Springs, CA, June 1978.
- Restored to airworthy.
- Certificate of Airworthiness issued, August 1978.
Wings & Wheels, Burlington, NC, March 1979.
Reported crashed after right gear collapsed while landing on dirt strip during a drug run, Santa Marta, Columbia, wreck bulldozed to make way for other aircraft, circa 1980.
---
Source(s):
Chapman, John & Goodall, Geoff, Edited by Paul Coggan - Warbirds Directory,Warbirds Worldwide Ltd., Mansfield, England, 1989.
Goodall, Geoff - Warbirds Directory-4th Edition, 2003.
Goodall, Geoff - Warbirds Directory-6th Edition, 2013.

Photo Source(s):
-


---

Research Assistance:
-

---
WARBIRD REGISTRY
>
B-25 MITCHELL REGISTRY
>
PREVIOUS PAGE
---