---
WARBIRD REGISTRY
>
B-25 MITCHELL REGISTRY
>
PREVIOUS PAGE
---
B-25 MITCHELL/44-30187
---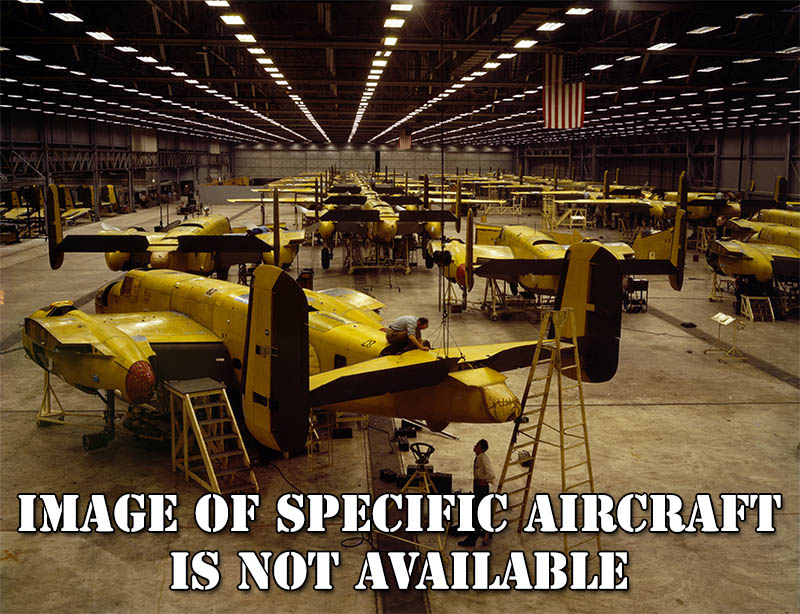 ---
Serial #: 44-30187
Construction #:
108-33462
Civil Registration:
N9170Z

Model(s):
B-25J Mitchell
TB-25J Mitchell
TB-25N Mitchell
Status: Destroyed
Last info: 1963

---
History:
Delivered to U.S. Army Air Force as 44-30187, 19??.
- Stored at Davis Monthan AFB, AZ, August 1958-1960.
National Metals, Phoenix, AZ, January 15, 1960.
- Registered as N9170Z.
Melvin J. Weighmann/Tampa Caribbean Enterprises, Tampa, FL, February 1960-1962.
Angels Aviation, Tampa, FL, May 1962.
Air Trading Co, San Juan, Puerto Rico, December 1962.
Borinquen Imports Co, San Juan, Puerto Rico, January 1963-1970.
- Crashed and destroyed, Nicaragua, July 21, 1963.
---
---
WARBIRD REGISTRY
>
B-25 MITCHELL REGISTRY
>
PREVIOUS PAGE
---