---
WARBIRD REGISTRY
>
B-25 MITCHELL REGISTRY
>
PREVIOUS PAGE
---
B-25 MITCHELL/43-4645
---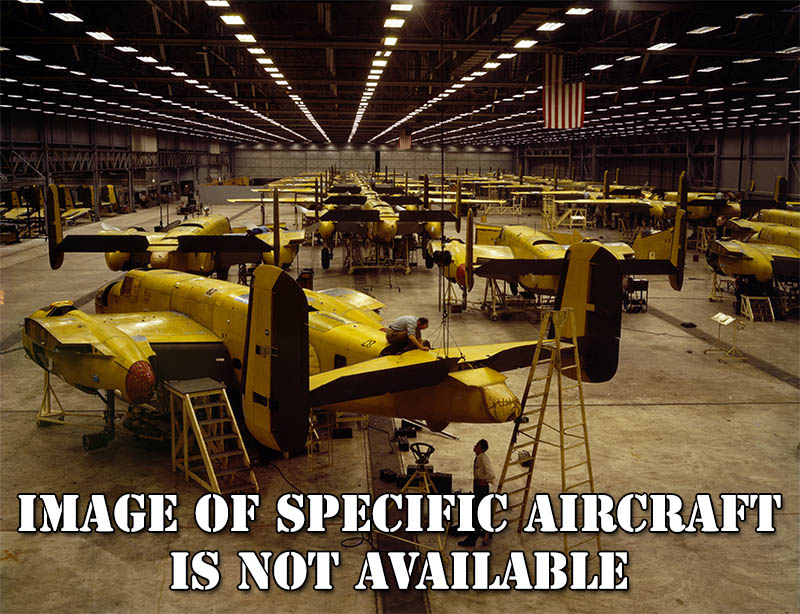 ---
Serial #: 43-4645
Construction #:
98-21646
Civil Registration:
N123A
XC-BIV

Model(s):
B-25H Mitchell
Status: Airworthy
Last Info: 1956

---
History:
Delivered to U.S. Army Air Force as 43-4645, 19??.
Paul Mantz, Glendale, CA, February 19, 1946-1953.
Frank Abel/Del Air, Dallas, TX, June 1953-1954.
- Purchased as scrap/salvage.
- Rebuilt to airworthy.
The Frank Abel Trust, Dallas, TX, January 1954.
- Registered as N123A.
Clyde Brayton, Cedar Hill, TX, September 1954.
Banco de Mexico S.A., Mexico City, Mexico, January 1955.
- Registered as XC-BIV.
- Executive conversion at Ft Worth-Meacham Field, TX, circa 1956.
- Fitted with hydraulic vault lift to load gold bullion.
- Also fitted with 12 passenger seats and two sleeping births.
---
---
WARBIRD REGISTRY
>
B-25 MITCHELL REGISTRY
>
PREVIOUS PAGE
---