---
WARBIRD REGISTRY
>
B-25 MITCHELL REGISTRY
>
PREVIOUS PAGE
---
B-25 MITCHELL/43-3376
---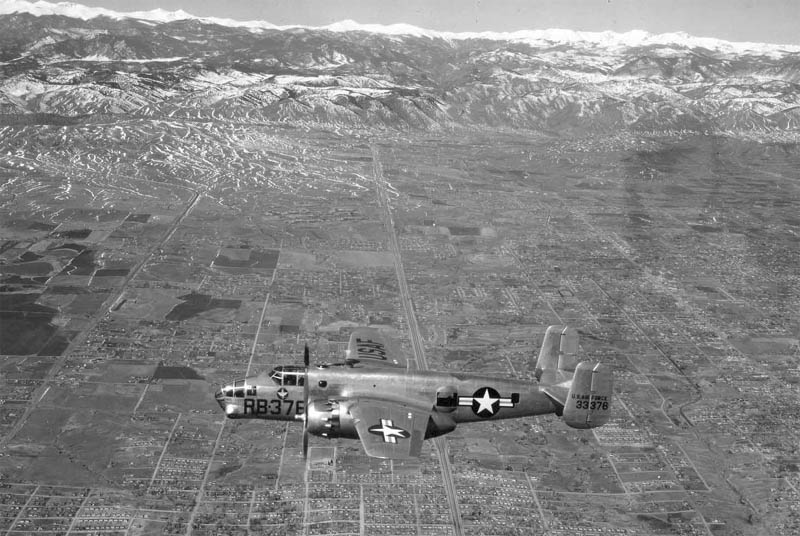 ---
Serial #: 43-3376
Construction #:
100-23702
Civilian Registration:
N7493C

Model(s):
B-25D Mitchell
F-10 Mitchell
RF-10 Mitchell
RB-25D Mitchell
TB-25D Mitchell
Status: Destroyed
Last Info: 1970

---
History:
Delivered to U.S. Army Air Force as 43-3376, 19??.
- Stored at Davis Monthan AFB, AZ, May 1957.
Les Bowman Engineering Co, Long Beach, CA, September 12, 1957.
- Registered as N7493C.
Paul Mantz Air Service Corp, Santa Ana, CA, October 1957-1969.
- Converted to fire tanker.
- Based out of Caracas, Venezuela, 1961.
Removed from U.S. Civil Registry as destroyed, June 1970.
---
Source(s):
Chapman, John & Goodall, Geoff, Edited by Paul Coggan - Warbirds Directory,Warbirds Worldwide Ltd., Mansfield, England, 1989.
Goodall, Geoff - Warbirds Directory-4th Edition, 2003.

Photo Source(s):
Joseph W. Brown Jr.


---

Research Assistance:
-

---
WARBIRD REGISTRY
>
B-25 MITCHELL REGISTRY
>
PREVIOUS PAGE
---