---
WARBIRD REGISTRY
>
LIBERATOR REGISTRY
>
PREVIOUS PAGE
---
LIBERATOR/44-48781
---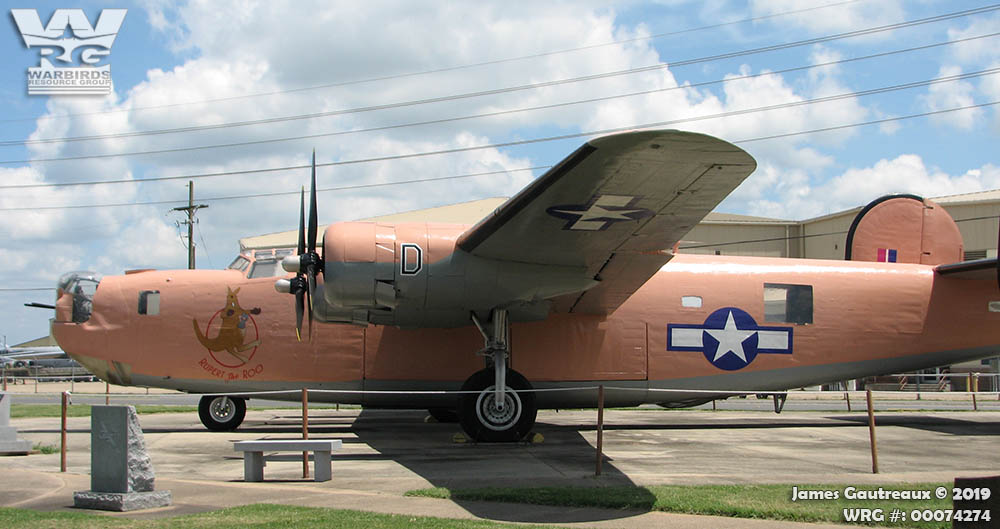 ---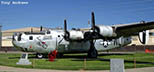 ---
Serial #: 44-48781
Construction #: 3636
Civilian Registration:
None

Model(s):
B-24J Liberator
Name: Rupert the Roo II
Status: Static Display
Last info: 2021

---
History:
Delivered to the United States Air Force as 44-48781.
Spartan School of Aeronautics, Tulsa, OK, 1946-1960.
- Instructional airframe.
- Later stripped and derelict.
Open storage, derelict, Tulsa Airport, OK, 1966-1974.
8th AF Museum, Barksdale AFB, LA, December 1978-2002.
- Delivered by CH-54.
- Restored for display.
- Displayed as U*-K/
Laden Maiden
(later 250806/
Louisianna Belle II
).
Barksdale Global Power Museum
, Barksdale AFB, LA, ????-2021.
- Displayed as
Rupert the Roo II
, 2015-2021.
---
Source(s):
Chapman, John & Goodall, Geoff, Edited by Paul Coggan - Warbirds Directory,Warbirds Worldwide Ltd., Mansfield, England, 1989.
Goodall, Geoff - Warbirds Directory-4th Edition, 2003.
Pat Carry.
Photo Source(s):
Tony Andrews.
Unknown.
James Gautreaux.

---
WARBIRD REGISTRY
>
LIBERATOR REGISTRY
>
PREVIOUS PAGE
---