B-24 LIBERATOR/41-23908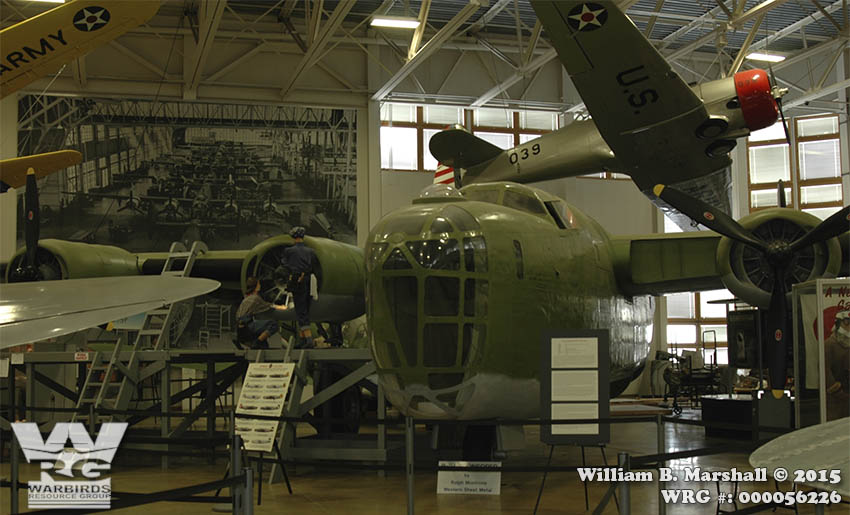 Serial #: 41-23908
Construction #: 393
Civilian Registration:
None

Model(s):
B-24D-10-CO Liberator
Name: None
Status: Displayed
Last info: 2019

History:
Built at the Consolidated factory, Fort Worth, TX, 194?.
Delivered to USAAF as 41-23908, September 1942.
Assigned to Great Falls Army Air Field, MT, Nov 21, 1942.
Transferred to Elmendorf AAF, AK, Dec. 4, 1942.
Assigned to the 21st BS (Heavy)/28th Composite Group.

Based out of Umnak Island (later Adak).
Crash landed on Great Sitkin island due to bad weather and low fuel, January 18, 1943.
Wreckage discovered by Aerospace Heritage Foundation, UT, summer 1994.
Hill Aerospace Museum
, 1995-2019.
Recovered, Summer 1995.
Shipped to restoration facility in CA, 1995.
Restored fuselage arrived at museum, May 17, 2002.
Restoration complete.
Displayed.
Photo Source(s):
William B. Marshall

---
Research Assistance:
N/A